Alcatel One Touch D820 benchmark is leaked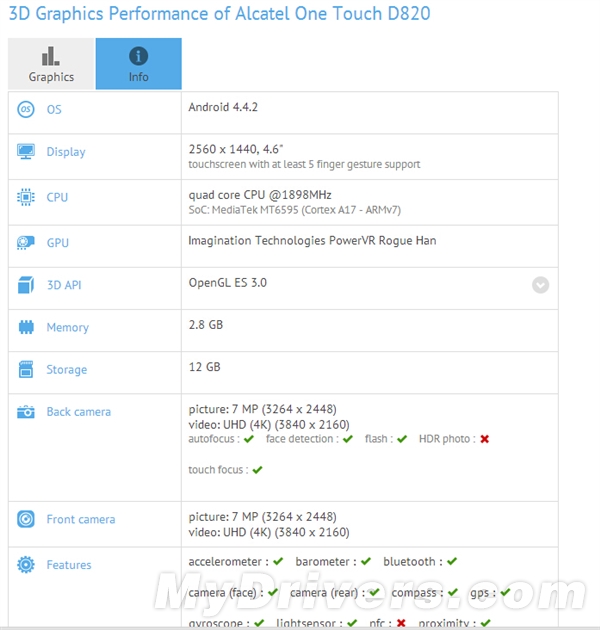 While meny smartphone manufacturer is adopt the new MediaTek chipset, is now Alcatel is also ready to adopt the MediaTek chipset, the phone is One Touch D820

The phone is packs with high resolution screen with 2K displa and the phone is comes with 4,6 inch screen size. According to benchmark test result, the phone is equipped with a 4.6-inch 2560 × 1440 resolution, and has 638 ppi.
While the Alcatel One Touch D820 screen is very good, the phone is also comes with powerfull specs which powered by MediaTek MT6595 1.9GHz processor (four A17 + four A7 processor).
The phone is also works at TD-SCDMA/WCDMA / outside TD-LTE/FDD LTE network, also supports 2560 × 1600 resolution screen, built-in PowerVR GPU.
The new Alcatel One Touch D820 is running Android 4.4.2 KitKat oeprating system, supports for 3GB RAM, and capable to 4K video recording (3840 × 2160), the phone is also has 7 megapixel main camera.