Huawei Honor 6 is picture is leaked, with fingerprint sensor.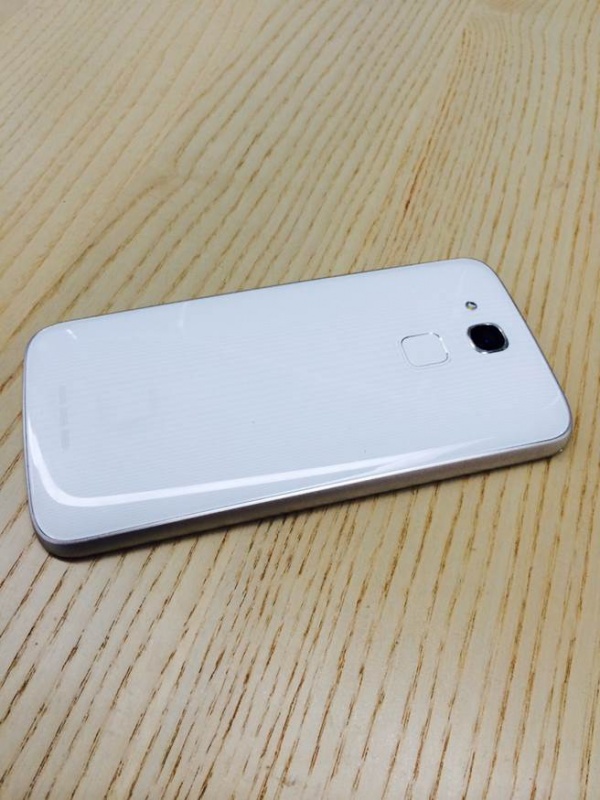 Huawei is ready to release their new flagship smartphone, Hauwei Honor 6 on June 24th. While we;ve ever got the few rumors about those smartphone, is now we have a couple leaked picture of the new smartphone.

Before now, the figure of Huawei Honro 6 is still a mistery, but now the leaked picture is showing the detail of the upcoming Huawei Honor 6 design.
According to the leaked picture, the new Huawei Hoinor 6 will has metal frame, the overal design is look nice with rounder corner design, the phone has similar design with the Samsung Galaxy Core series.
The phone is packs with 5 inch screen size with narrow border, the front panel of the 80% of Huawei Honor 6 front panel is screen, the three standar Android soft button is located below the screen, while the power and volume button is located on the side of the body.
The interesting point, the phone is also comes with fingerprint scanner, the sensor is locaten on the rear body, below the rear camera. This area is also uses for navigate the menu similar with OPPO N1 smartphone.
As we mentioned on our recent article, the phone will be powered by Huawei Hass Kirin 920 octa core 1,3 GHz processor, this is the first smartphone that uses with Kirin 920 chipset. The phone is also has 5 inch screen size with 1080p resolution, coupled with 5 megapixel front-facing camera and 13 megapixel rear facing camera, sports with 3GB of RAM and the phone is ready to hit the market on June 24th, so let's wait.