Lei Jun on the Mi 3's price drop to 1499 RMB (240.87 USD): Don't like it? Don't buy it!
Today, Xiaomi announced that they would hold promotional sales event for the summer. They will lower the Mi 3's price to 1499 RMB (240.87 USD). As one of the most popular smart phone brands in China right now, anything done by Xiaomi will surely get the public's attention. This sale sounds like a good idea but might not be popular with some people.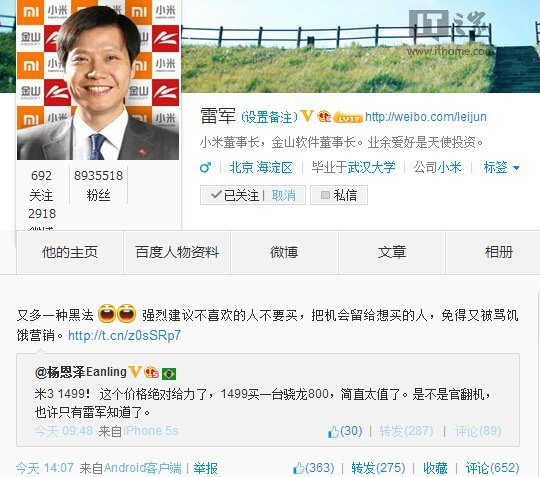 Some suspect that the reason for the price drop is that Xiaomi is selling off the rest of what they have left. It had been selling so well when it was 1999 RMB (321.10 USD) that some even suspect that Xiaomi is secretly trying to sell previously used but restored phones which did not sit well with Lei Jun who posted a sharp response in his Weibo account.
He said, "Seriously? If you don't like it, don't buy it. Let those who want to buy it take advantage of this so that I won't be accused of hunger marketing again."