ZTE has officially launch Nubia Z5S Mini, Kis 3 and Blade L2 in Indonesia
ZTE Corporation (ZTE) has officially launched three new Android smartphones IN Indonesia. The phone are, ZTE Nubia Z5S Mini, ZTE Blade L2, and ZTE KIS 3. According to ZTE, the three new phones are brought to Indonesia this is an effort to strengthen its presence in the Southeast Asian region.

"This launch is a key to demonstrate ZTE's commitment and also our great attention on the retail mobile phone business in the Southeast Asian markets," said Jacky Zhang, President of ZTE Mobile Business Unit, Asia Pacific and CIS.
"Southeast Asia is a major target market for ZTE, which Indonesia is one of the most potential markets in the region. Previously, ZTE focus on B2B business, but now, we are ready to build the ZTE brand in the retail market, and we believe that our products are able to meet the needs of consumers."
ZTE Nubia Z5S Mini
As the main product, Nubia Z5S Mini, providing the best option for consumers. For design, this is the stylish smartphone designed directly by the Italian artist Stefano Giovanoni, so it is appropriate to support the lifestyle and emotional needs will be a touch of beauty.
Apart from the beauty of the design, Nubia Z5S Mini has a top specification, such as the use of Qualcomm Snapdragon 600 APQ8064 processor with a 5 megapixel front-facing camera and 13 megapixel rear camera. The Nubian Z5S Mini is tergeting to Southeast Asia, China, Russia, Southern Europe, and South America. As for the Indonesian market, Nubia Z5S Mini will go on sale this month, and continued with the launch in some Asian countries.
ZTE Blade L2
The ZTE Blade L2 has very thin with a 5-inch widescreen. The phone comes with navigation services, Google tools that support the needs of the office, and pre-installed with popular data storage services such as Dropbox and Evernote.
In addition, ZTE Blade L2 is powered by Quad-core 1.3 GHz processor and sports with 1GB of RAM and a 5 megapixel camera. According to ZTE, Blade series smartphone has sold more than 10 million units in more than 50 countries and is the biggest selling Android smartphone in China.
ZTE KIS 3
The ZTE KIS 3 has more compat design and yet still attractive with a choice of various colors; orange and blue. This phone is targeting for young people since this phone is designed with an energetic and fun personality touch.
KIS 3 brings 4 inch screen, with a 1.2GHz Qualcomm dual core processor, sports with 2 megapixel camera and a 512MB for RAM to support both GPS / Glonass / Beidou.
Specification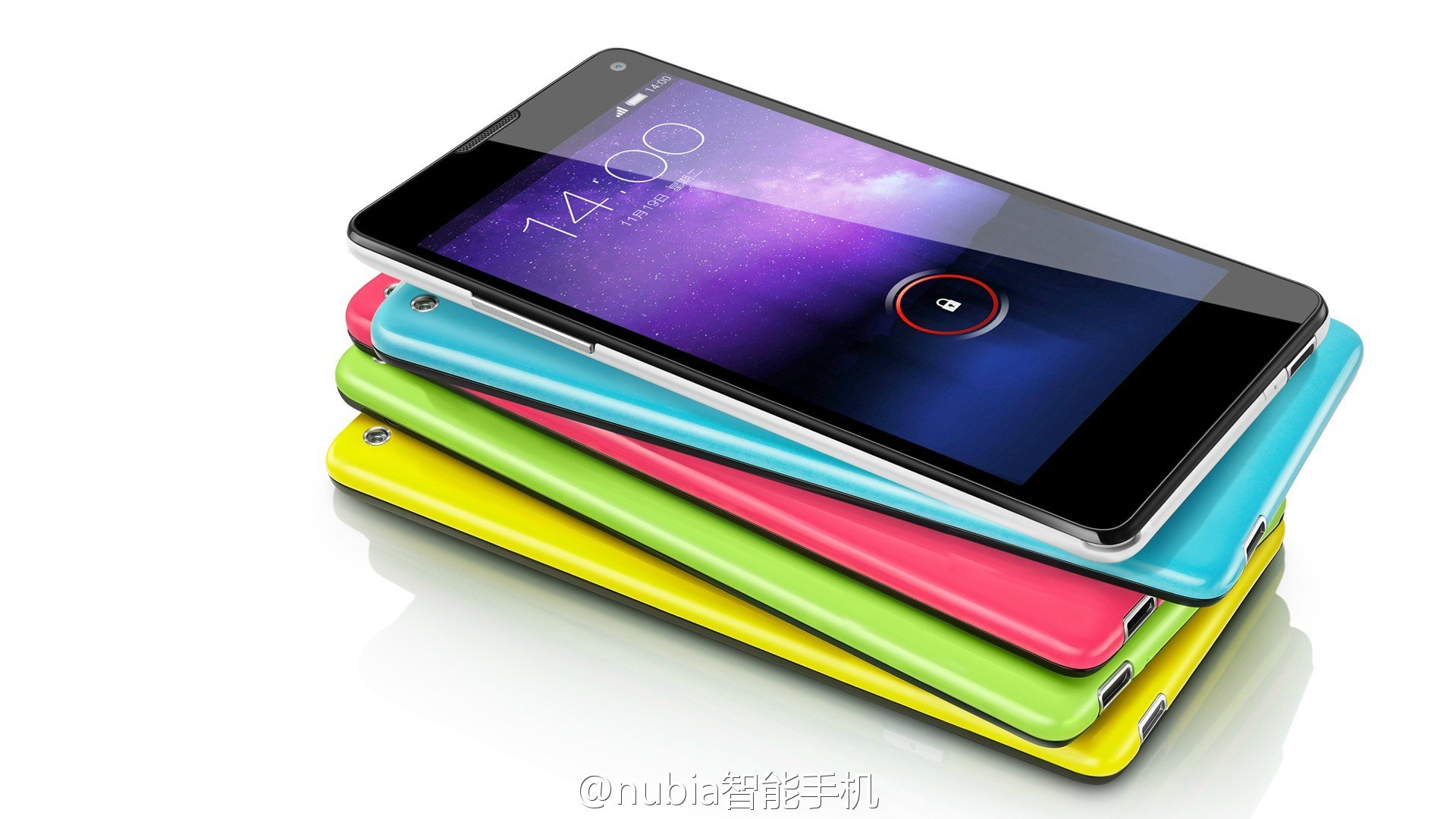 Nubia Z5S Mini
Network: GSM 850/900/1800/1900, WCDMA: 2100M, EVDO: 800, TD-SCDMA: 1900Mhz/2000Mhz
Processor: Qualcomm Snapdragon 600 APQ8064
OS: Android 4.2
Size: 134.8 x 65.8 x 7.6 mm
Screen: 4.7 inch HD IPS
Camera: 5 megapixel (front) + 13 megapixel (rear)
Battery: 2000mAh
Interface: Micro USB, 3.5mm headset
Memory: 2GB RAM + 16GB ROM
features: MP3, AAC +, Enhanced AAC, 30fps video decode / encode, GPS / AGPS,  Bluetooth 4.0, WiFi 802.11b/g/n, TTY Compliance, WFD (mirror cast), DLNA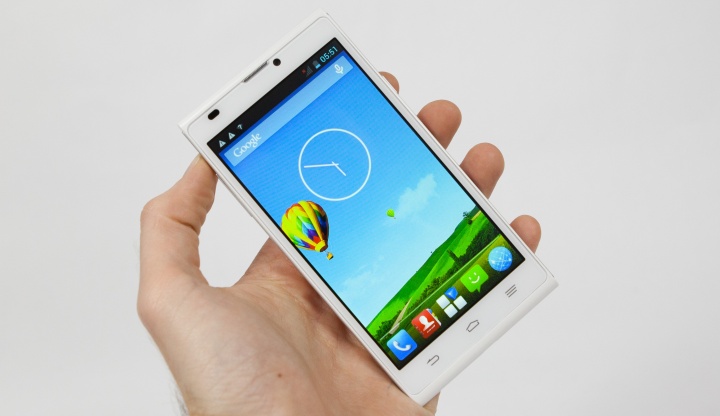 ZTE Blade L2
Network: GSM 850/900/1800/1900MHz, UMTS 900/2100MHz
Processor:  MT6582M Quad Core 1.3GHz
OS: Android 4.2
Size: 142.5×72.2×8.95mm
Screen: 5 inch FWVGA
Camera: 0.3 megapixel (front) + 5 Megapixel AF (rear)
Battery: 2000mAh
Interface: 3.5mm Earphone port, Micro USB 5pin, Micro SD slot
Memory: 4GB ROM + 1 GB RAM
features: GPS, WiFi 802.11 b / g / n, BT 3.0 + EDR, Accelerometer, Proximity, Light, FM Radio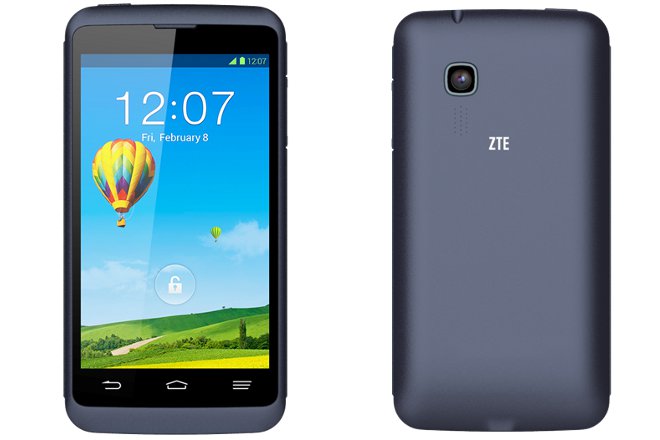 ZTE KIS 3
Network: GSM 900/1800/1900MHz, WCDMA 900/2100MHz
Processor: Qualcomm MSM8210
OS: Android 4.4
Size: 126×64.7×10.7mm
Display: 4-inch WVGA TFT
Camera: 2 megapixel
Battery: 1400mAh
Interface: 3.5mm Earphone port, Micro USB 5pin, Micro SD slot
Memory: 512MB DDR + 4GB eMMC
Features: GPS, with AGPS, WIFI: 802.11b/g/n, Bluetooth 3.0. accelerometer