Huawei G621 equips with Qualcomm 64-bit 4G LTE Processor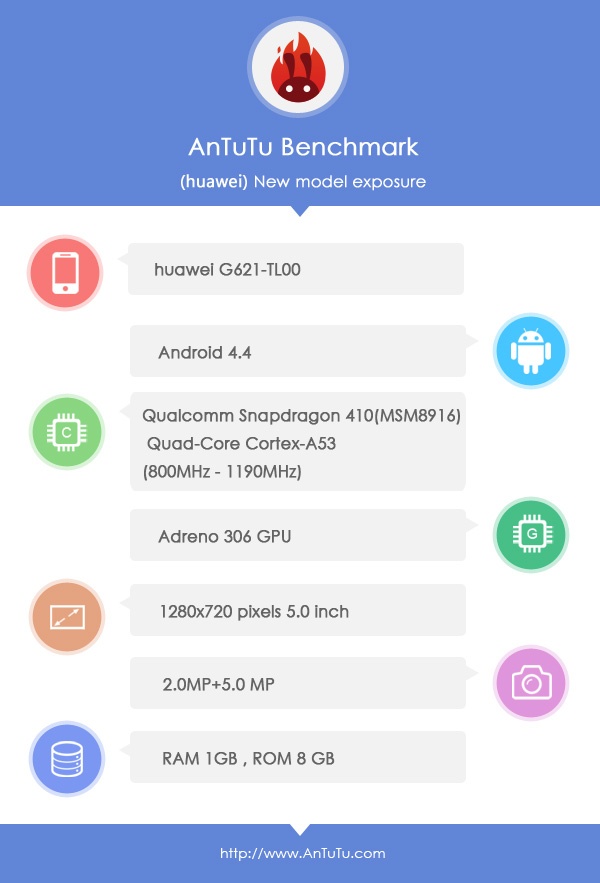 At the end of last year, Qualcomm has been released the new chipset based on Cortex-A53 architecture, the Snapdragon 410 MSM8916 quad-core processor, this is the 64-bit processor which targeting for entry-level market, thsi chipse will officially launched in the second half of this year, and according to Benchmark test, this new processor is adopt by Huawei G621 smartphone.

First, a brief look at Huawei G621-TL00, this phone model should be an upgraded version from the previous model of Huawei G620, the phone is packs with 5-inch screen ize with full IPS lamination material 960×540, powered by Qualcomm MSM8926 1.2 GHz quad-core processor, sports with 1GB of RAM and 4GB of ROM, the phone is support for 4G TD-LTE network.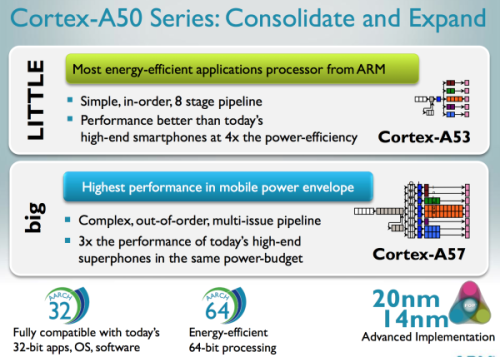 The phone has a great upgrade, it first smartphone with Qualcomm Snapdragon 410 (MSM8916) Quad-core processor, integrated with Adreno 306 GPU, the phone is also has 8 GB of internal storage. If the price does not change, competitiveness will be greatly improved.
About MSM8916 performance
First we have to explain such a thing, AnTuTu database detected that phone is uses chipset that runing in 64-bit environment, it's "ARMv8" instruction set does not appear, indicating that it is compatible with the software environment.
The Qualcomm MSM8916 processor using the TSMC 28nm LP process, running at 1.2GHz clock-speed. Data show that the frequency of detection of the performance is still the lowest adjustment, the minimum has 250MHz, the maximum is reached over 800Mhz. Single-channel memory support 64-bit LPDDR2/3.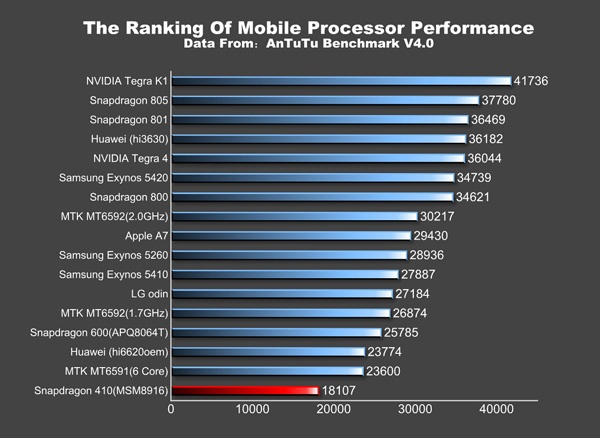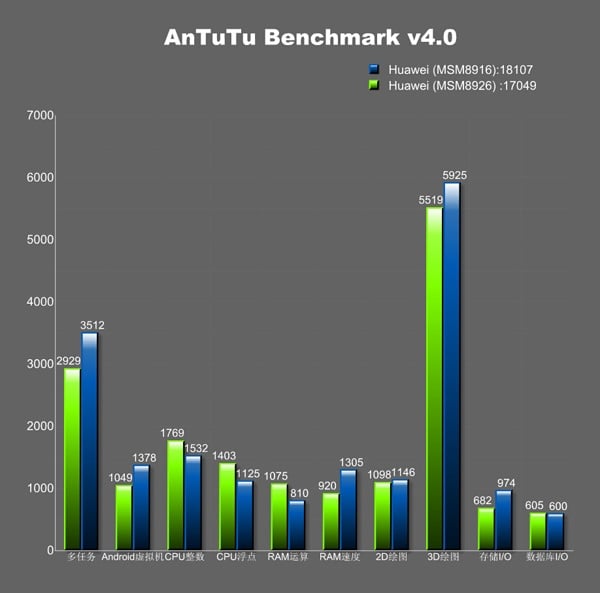 The processor is sports with new graphics core Adreno 306 GPU, currently we do not get the detailed arguments about it, come up (2D/3D graphics) should see improved performance of about less than 10% from the test results, it is estimated that the frequency has some fine-tuning.
The performance of Qualcomm MSM8916 is powerfull enough, the new 64-bit architecture is not just as simple as the performance of the propensity to make some changes, although the score did not significantly improved, but in relation to the smooth experience part has made ​​great strides, but seems to be more emphasis on low power consumption.