THL 5000, Android phone with 5000 mAh battery capacity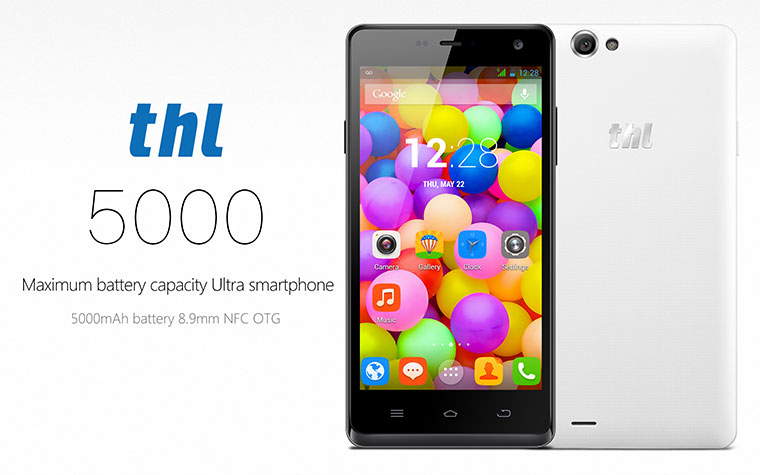 Today smartphone maker is trying to offers their product with better features, while many smartphone is develop with more powerfull features and application but the battery capacity is still the main problem for most users. So, some manufacturer is offers ther products with larger battery capacity.

Huawei has put the 5000 mAh battery capacity in a model like Huawei MediaPad X1 Android tablet and Phillips W6618 is also packs with 5300 mAh battery capacity in their fivr indh smartphone. And now we hear about another Android phone with a giant battery, the THL 5000.
The THL 5000 is comes from domestic manufacturer, the phone is packs with 5 inch scree size and powered by 5000 mAh battery capacity, the phone has 1080p screen resolution, sports with 2GB of RAM and 32GB of ROM, there is 13 megapixel camera and uses MediaTek SoC octa-core processor. This phone is offers with only $300 USD price per unit.
We also heard that the Ubuntu was planning to use in the battery for its failed Edge model last year. In the upcoming years, the large battery capcity will becoing more popular for most smartphone and tablet in the market.