LG G Watch, smartwatch that brings simple design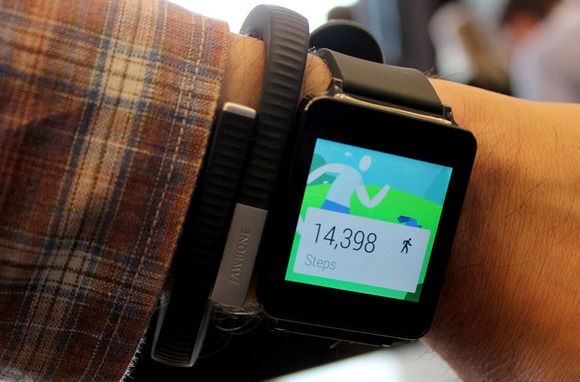 LG has announced the new smarthwatch products at Google I/O conference that held at San Francisco. LG G Watch smartwatch was becoming the hot rumors and now LG has officially announced this stuff at Google I/O.

Comparing with the Samsung Galaxy Gear Live and Motorola Moto 360, the LG Gwatch look more simple and has a nice design, the smartwatch is also offers a nice touch with Android Wear operating system, this the new platform for wearable devices.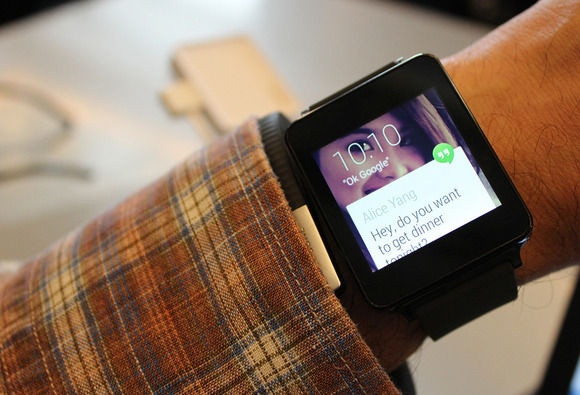 According to products announced that show at Google I/O conference, LG G Watch offers standard features such as Weather, Notification, Date and Time, Schedule and Health-related information.
LG G Watch can be operate using gesture and voice command, the user can swipe the screen or just says "Ok Google" command. The LG G smartwatch has 1.65 inch IPS screen with 280 x 280 pixel, the device has 63 grams of weight.
As you can see on the picture, The LG G Watch is available in Black color, and has powered by 400 mAh battery capacity, cpmparing to Samsung Gear Live, the LG G watch has 100mAh more larger than Samsung Galaxy Gear Live which only has 300 mAh battery. The smartwatch is also use Qualcom Snapdragon 400 1,2 GHz processor, sports with 512MB of storage and has 4GB of ROM.
The LG G Watch is also has 9-axis sensor equipped with accelerometers, gyroscopes and compass. And the LG company has offers this smart watch at Google Play Store for inly $299 USD and schedule to ship on July 7th this year.