How to turn your Xiaomi Mi3 into a flashlight.
How to turn on your Mi 3's flashlight…
From the lock screen:
Long tap the HOME button on the lock screen.
To turn the flashlight off, press the power button.
From the Home Screen:
Tap the Tools folder
Find and launch the Torch App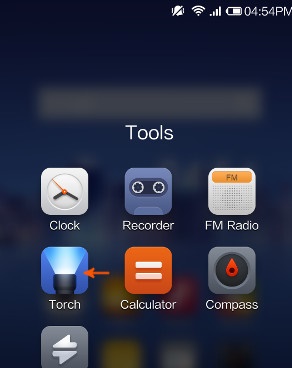 To add the  Torch button to the Notification Panel of your Mi 3, making it easy to operate the flashlight from anywhere on your phone. Here's how:
Swipe the Notification Panel open from the top.
Select 'Toggles' and then 'More'
Tap and hold the  symbol next to Torch and then drag it to the area above the 'active bar'.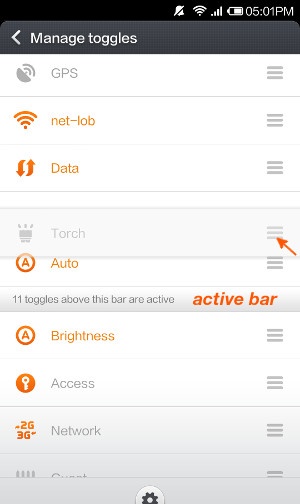 Now the torch will be available on the Toggles Panel and tapping it will turn the flashlight on and off.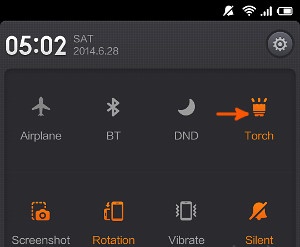 Also, if you want a better flashlight, you can get a brighter one that blinks by downloading the Super-Bright LED Flashlight app.