The example video from OnePlus One smartphone that capable of DCI 4K video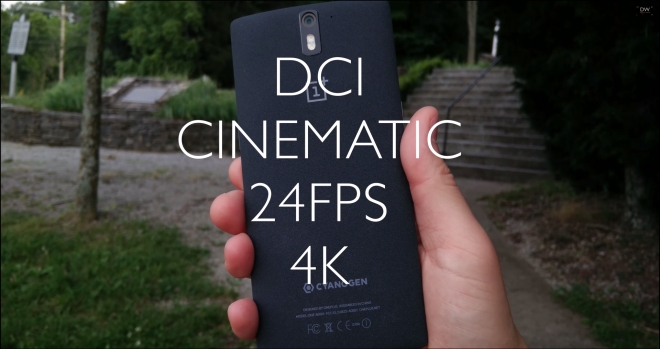 The new technology has been arrive in the smartphone device, that's the 4k video recording features that capable of 4 times more better than full HD resolution.

OnePlus One is the phones that has those features, and now we have an example video that recorded by OnePlus One smartphone which has more better video quality with DCI cinematics 4K video recording capability.
DCi 4K is the more professional cinema camera to use while recording 4K video, while UHD has 3840×2160 resolution, and then the DCI 4K is has 4096×2160. And OnePlus One has packs with this technology.
OnePlus One smartphone is equipped with Sony Sensor camera, while the most cinema camera only shot with 24fps (frame per second) and this UHD camera can recorded at 30 fps. And here is the example video: