Fixing GPS issues for Android MTK devices.
GPS is a very handy tool, making sightseeing easier and brilliant for those who work away a lot or people who travel regularly. Mediatek-powered devices can struggle with this feature but the service can be improved by tweaking the setting on your phone. If you have one of the following  running your device this tutorial can help you get the most out of your phone's GPS: MTK6592, MTK6582, MTK6589, MTK 6577 and MTK6575.
Before you start you need to make sure you have a ROOTED Android phone, uninterrupted internet connection and the GPS Test Application (available from Play Store).
Once you've got what you need and you're ready to get started, these are the steps to a better GPS.
1. First of all enable the Internet Connection on your phone
2. Next go to 'Settings' then tap on 'Google' then select  'Location Settings' and make sure 'Let Google apps access your location' is set to 'ON'.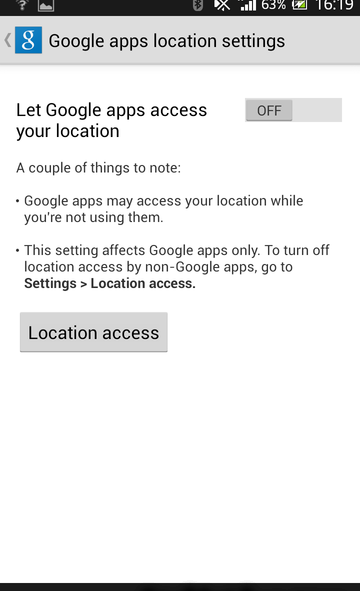 3. Choose the option of 'Location Access'. Make sure that All the options available there are Checked "ON". as you can see in the image: You can also do get to the same stage by choosing 'Settings' and then 'Location Access' if you prefer.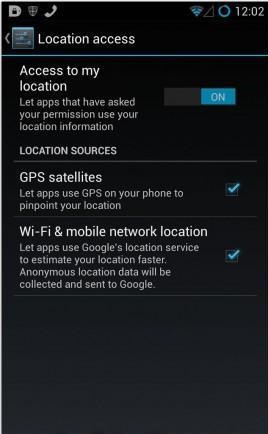 4. Next, in 'Settings' go to 'Location Access', and open  'GPS satellites'. Then you can enable 'GPS EPO assistance' as shown in the picture below.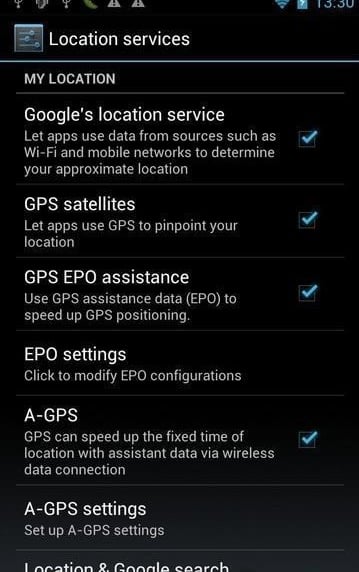 5. Next go to 'EPO settings', which looks like this and set the EPO data to download.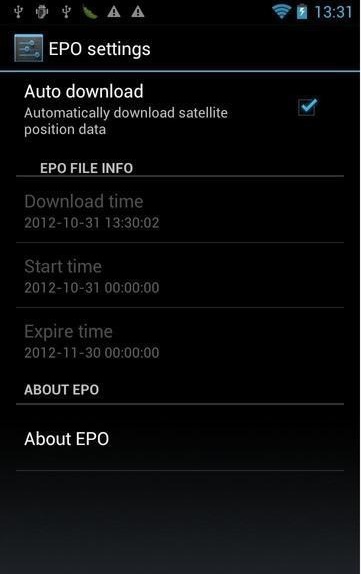 6. Now Enable AGPS GPS.
This should mean you have GPS enabled on your MTK device. To check all is well, however, you can test the feature. To do this you need to Install 'GPS Test' from the link in the initial instructions at the beginning of the article.
7. If you have it, in the GPS Test App, tap Menu/Settings and check screen always on.
8. Be in your home and start the application and see the bar graph going up and down. You will see something like this
But if this doesn't work then try going out and moving around, if these graphs start to move, all is well and you're good to go. After you've completed these steps you should have a capable GPS system and be confident enough to actually rely on it.