Elephone announced Elephone P3000, 4G, quad-core MTK6582 and a fingerprint scanner.
The new Elephone P3000 has been announced, a budget smartphone with some interesting features.
It has some promising features, such as a quad-core MT6582 chipset (1.3GHz) with an MT6290 LTE modem providing 4G LTE capability. There is a rear-mounted fingerprint scanner, a 5inch HD 1280 x 720 screen, 1GB RAM, 8GB storgae memory, 3150mAh battery, 13MP rear camera and 5MP front shooter. The design seems to be the sort that will polarise opinion, pretty square with the fingerprint scanner quite prominent on the reverse.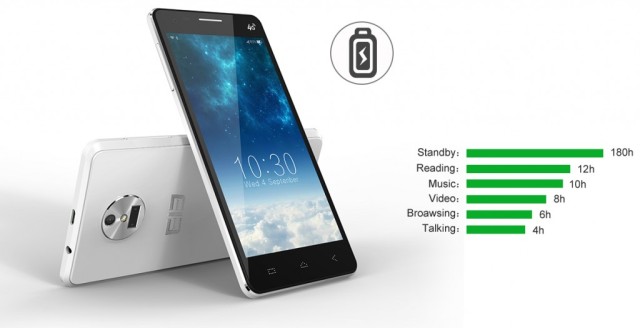 All in all, this promises to be a great piece of kit for the expected price range, with the 4G LTE capacity an excellent addition, the fingerprint scanner should provide something reasonable unique to play with and the battery life is relatively good. There have of course been some compromises made to keep the price down, and the screen resolution has taken a hit at 720p rather than 1080p and also the RAM is pretty low with only 1GB to play with.