Coolpad's Dashen F1 Goddess Edition to come in 7 colors, goes on sale on July 15
Today, we received a photo of an ad poster for Coolpad's upcoming women's phone, the Dashen F1 Goddess Edition. It looks like the F1 Goddess Edition will be sold in 7 colors which should attract many women. It will be formally sold at Coolpad's official online store starting on July 15.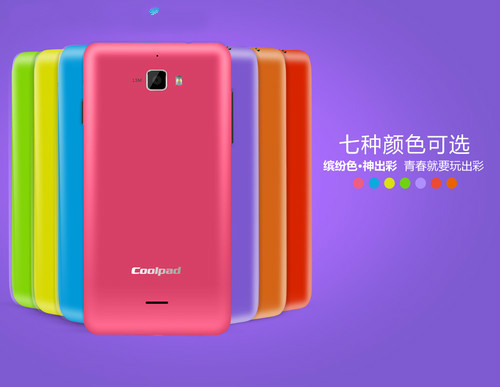 The Coolpad Dashen F1 uses the MediaTek's MT6592 octa-core CPU with a main frequency of 12GHz. It also has 2GB Memory and 8GB internal memory space. It also sports a 5-inch display screen with a resolution of 1280 x 720. It is powered by a 2500mAh battery and its operating system is the new CoolLife UI 5.5 OS which is based on the Android 4.2. The Coolpad Dashen F1 Goddess Edition will come in many different colors but the price will not change.