Flash ROM to MTK instructions
Custom mods are on the rise, people are growing able to use more and more mods to make their phone more unique and suited to personal preference. More choice and options has got to be a good thing and these custom ROMs certainly offer all that. Mediatek devices are massively popular and there are numerous Custom ROMs built for them. These instructions show you how to install them safely and effectively. It is especially important for beginners to read instructions carefully to prevent failure or loss of data, but provided some care is taken, it is not a difficult task and enables you to get so much more out of your device.
Things you need to do and have:
Your phone must be rooted. If it is not rooted then use framaroot and root your phone before undertaking any customisation.
You must have full backup of your current or stock ROM. This is helpful if you donot liked the custom ROM and you want to revert back. Then just reflash the backup. To take backup of current or stock ROM the easiest method is to i

nstall CWM from 

here

 for your MTK device very easily and then create backup. Backup is important in case there is a problem with the new installation or if you dislike the custom interface and want to revert to the stock one.

USB Cable
SP Flash Tools setup and Device drivers from here
Any Custom ROM for your MTK Device
Here goes then, here's how to do it.
Method 1. Using MobileUncle MTK Tools ( Level : Easy)
First of all install Mobileuncle MTK Tools from the above link on your phone.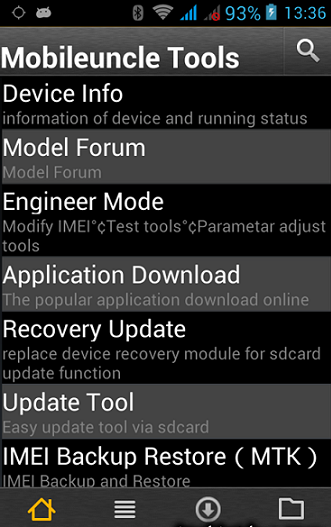 Select update option and the device will automatically find the zip file located on your SD card.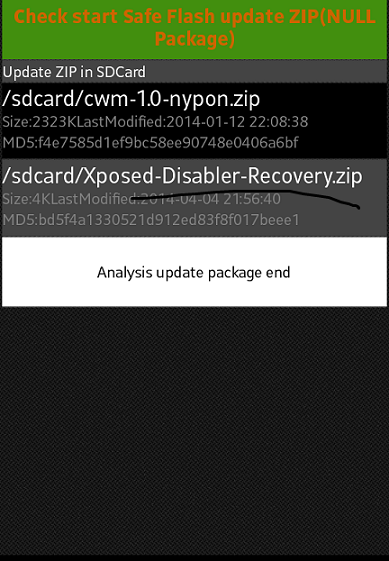 Then select the ROM and tap on 'Analysis Update Package End' and wait for Mobileuncle to do its job.
Your phone will automatically restart after completion and there you have it, you're good to go with the Custom ROM.
Method 2. Using CWM which you installed on your MTK phone from our previous post. Slightly more difficult approach but fine for users with a bit of experience.
Boot into CWM recovery by two ways : 1. Power on + volume down 2. Using Mobile MTK tools select 'Boot into recovery'
Now first of all Wipe your current system data and then wipe the cache, found in the 'Wipe' Section
Then tap on Install Update from Zip file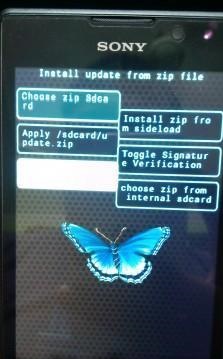 Select 'zip from SD card'
Browse to find and tap to select the custom ROM
Once the installation completes you will need to reboot your device
Enjoy!