Baidu is Up to Make a smart phone with MTK's MT6595 processor
It was recently announced that MTK's newest octa-core cell phone chip, the MT6595, may be implemented in Baidu's smart phone. By integrating Deep Neutral Network technology (DNN) and heterogeneous computing technology, this phone may do what the image shows below (quick searching, etc.) making this a true explorer smart phone.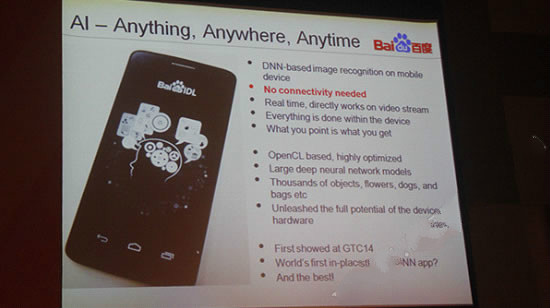 The most attractive thing about the Baidu explorer smart phone is that you can search on Baidu without an internet connection. This technology can do photo recognition. When you take a photo of an object in a store that you do not know anything about, you can quickly get information on it without connecting to the internet. This technology also allows voice and text recognition.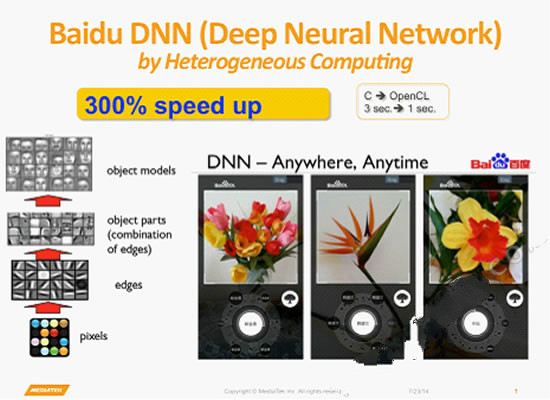 This phone uses MTK's MT6595 octa-core chipset making it MTK's most powerful chip yet offering excellent performance and low power consumption. It is no surprise Baidu decided to use this processor.