InFocus M810: the Xiaomi Mi4 Killer is coming?
Now is a good time to be a Chinese smartphone company; the rest of the world is waking up to the quality products available at incredibly competitive prices. The big names such as Huawei and Oppo are pretty well-known now, but there are a lot of other smaller companies with a surprising amount to offer in terms of imagination and design flair. InFocus is one of these, they've just announced the InFocus M810 smartphone and it has a few surprises of its own.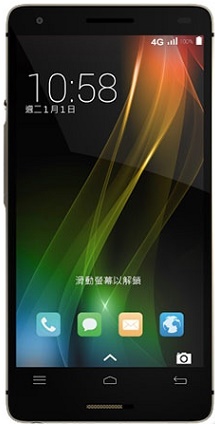 InFocus's new flagship M810 is thin and sharp, although the black and gold colour scheme isn't likely to suit everyone's taste. The slender device measures only 6.99mm thick and made of metal, so no cheap plastic to be found here. The IPS display is large at 5.5inch with a resolution of 1920 x 1080.

It's certainly a good-looking phone, but its not all about the looks, it has the specs to go with it. The hardware consists of a 2.5GHz Qualcomm Snapdragon 801 processor, there's 2GB RAM and 16GB of onboard storage which is expandable via MicroSD. The rear camera is 13MP and includes a Sony Exmor R sensor and dual LED flash, quite a beast. The front shooter is a perfectly acceptable 5MP.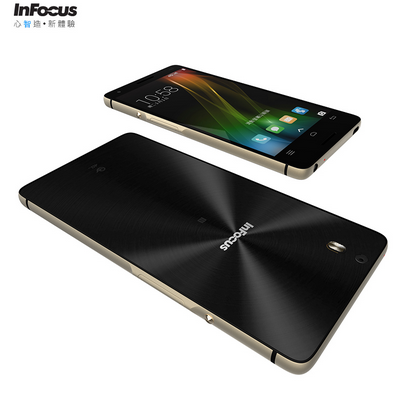 The battery is 2600mAh, and non-removable, and the handset is running Android Kitkat 4.4.2. The connectivity options are all present and correct, with Bluetooth 4.0, NFC, wi-fi and LTE supported. It compares very well with other flagship phones and the price is very good for what you get. It is going to be on the market for a reasonable $330, but unfortunately it is only scheduled for release in Taiwan.
The options for those outside Taiwan then are to either wait and hope that the InFocus M810 is made more widely available by InFocus, or to get hold of one through a third party seller, even with the inevitable price increase of getting hold of the phone in this way you're likely to be getting a bargain. Either way, InFocus are certainly a very capable device manufacturer and one to watch over the next few years. It can't be long before InFocus join the bigger names if they keep producing devices of this quality.