Tear-down: The TCL Momoda 4G
Besides upgrading to a 4G network, the TCL Momoda 4G phone also sports a OGS display screen and its cameras were upgraded to 13mp/5mp. All in all, it only costs 899 RMB (145.87 USD). How is the craftsmanship?
Top: When you open the rear case, you can see where the battery is located.
Bottom: There is a graphite strip on the shielding case.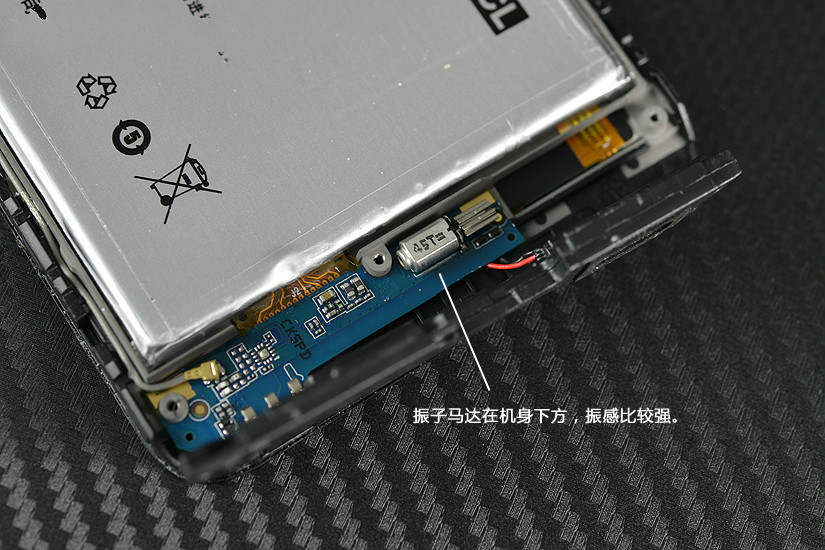 A strong vibrating motor is located at the bottom.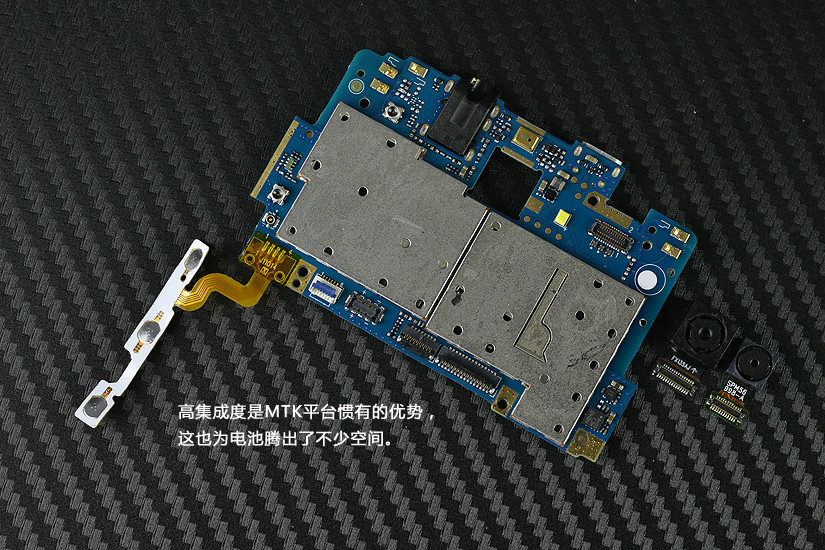 High integration is one of the MTK platform's strengths and leaves a lot of space for the battery.
Top (left to right): MT6169V radio frequency chip, MT6592 octa-core chip; the MT6290 baseband chip supports FDD/TD-LTE
Bottom (left to right): SKY77590 4-way RF transceiver IC; the processing and baseband chips are covered by a thermal conducting gel; Samsung memory chip (8GB)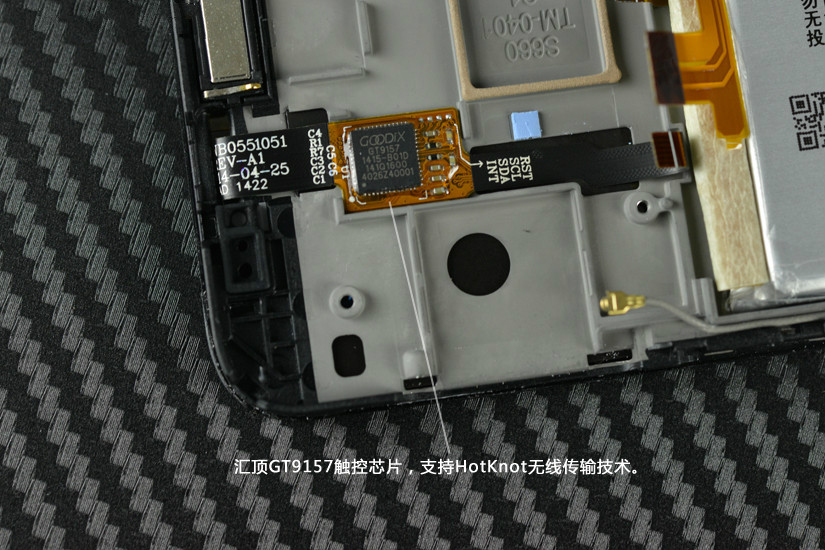 The Goodix GT9157 touch-screen chip (HotKnot-supported)