Lenovo A916 to cost 1199 RMB (375.45 USD), will use an LTE chipset from MTK
The Lenovo A916, A806, and A606, will use LTE processors from MTK that will provide them with access to 4G internet. Recently, their prices were announced.
The A806 has already been released in online stores where it costs 898 RMB (281.20 USD) but its market cost is 998 RMB (312.51 USD) while the China Unicom version costs 1199 RMB (375.45 USD). It sports a 5-inch FWVGA screen and uses the MT6582 quad-core chip. It also has 512M RAM and 4GB ROM. The A606, an entry-level phone, only costs 799 RMB (250.20 USD).
Out of the three phones, the A916 is the one most people are looking forward to. It sports a 5.5-inch HD screen. It will definitely use an octa-core LTE processor from MTK. Some say it will be the MT6595 but according to analysts, it is most likely going to be the MT6592M (1.4GHz) which is 4G-supported (FDD-LTE, TD-LTE) and offers 42M HSPA and high-speed internet. It also supports dual-SIM card.
The A916 also sports a 3mp/13mp camera with an LED light. Its OS is the kitkat-based Vibe UI2.0. It will cost 1199 RMB.
Both the A916 and A606 will hit the market on this month.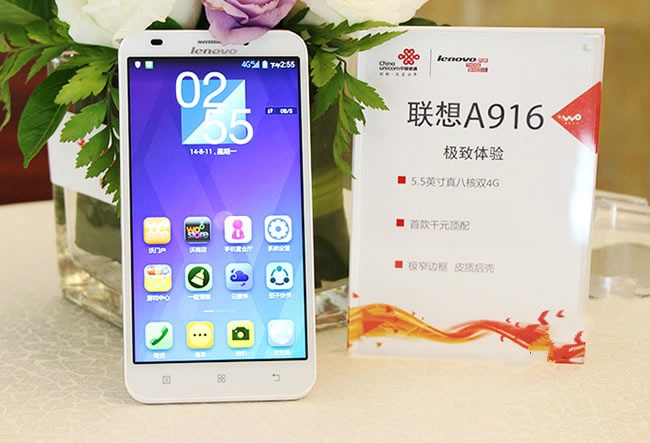 Lenovo A916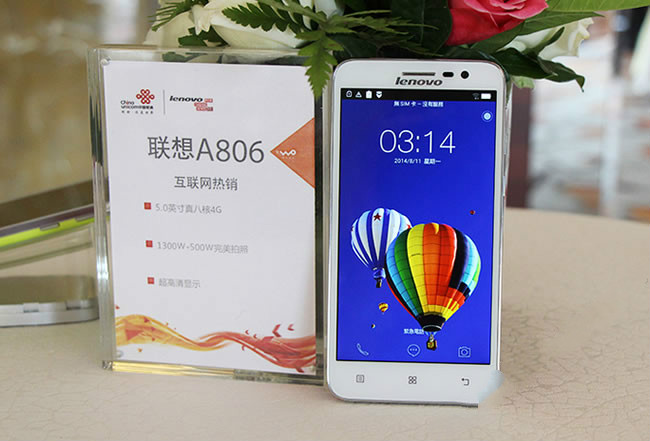 Lenovo A806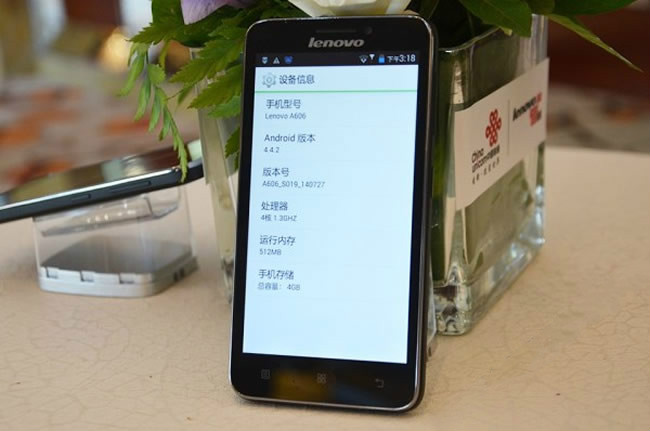 Lenovo A606