IUNI U3 launch to take place on August 26
More news has been coming out in the last four days about the upcoming IUNI U3 with many speculating whether or not it will sport a 2K screen, have a high screen ratio, or support dual-4G network. It looks like we will all find out soon as IUNI will formally launch the U3 on August 26. The launch will be broadcast live online and with a press conference.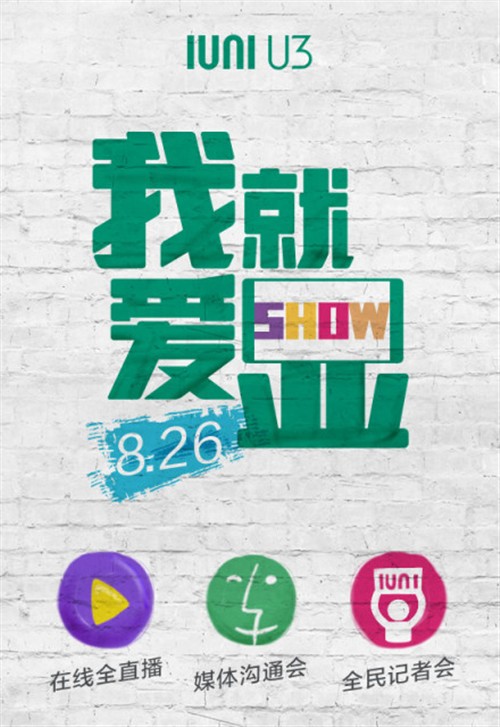 I wonder what surprises IUNI have for us? Will the U3 blow our minds? I can't wait! Can you?