Metal-Clad from Samsung unveiled
The South Korean Big-Wig Samsung Electronic INC has unveiled their new smartphone with new approach in their design. This latest phone from the giant features a compact body with metal frame and soft back cover. This beast measures less than 7mm and it proves to be the slimmest among their Galaxy smartphone line-up.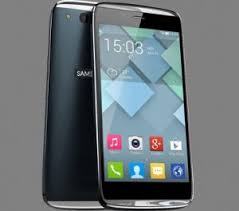 This device is equipped with a 4.7inch HD, super AMOLED display. It includes familiar features as S5 such as S-health, private mode, ultra-power saving mode, finger print scanner and it is compatible with Gear wearables.
It offers a 12MP rear camera and a 2.1MP front one. It is built with 1830 MAH battery and SD card support up-to 128GB.
Looking at the spec sheet it is a Flagship by Samsung but it is also direct competitor to yet to be released IPhone 6, because of the metal chassis and 4.7 inch screen. This phone enters the retail market at September.