Real Photos of vivo X5L leaked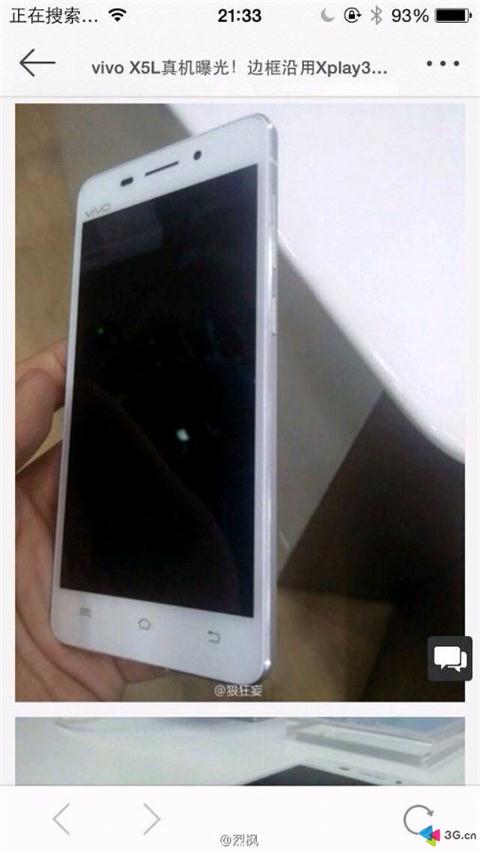 On August 20th, Vivo exposed the posters in the subject of "Something is going to change your life" in its official Weibo, which indicates that new products would be launched recently, and it is expected to use the blue diamond screen in this product firstly before iPhone 6, in the evening of August 20th, the photos of vivo new flagship real machine were exposed in the internet, with the official name of X5L.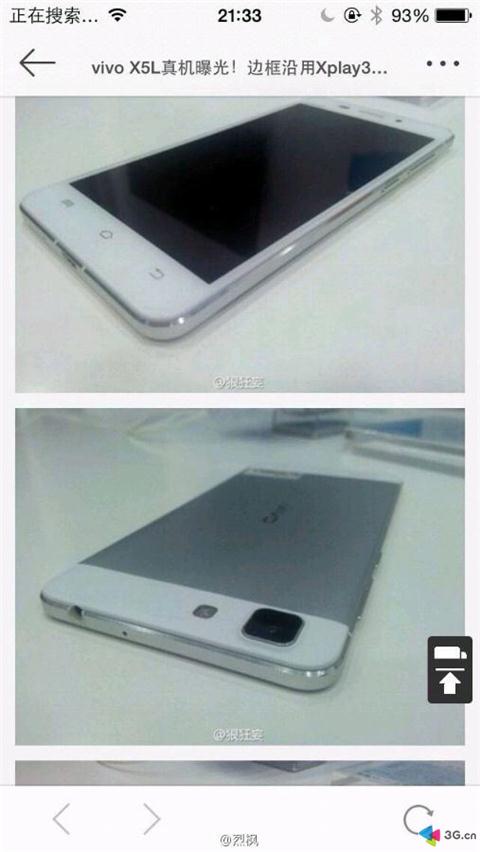 The related Weibo has been deleted, while some people kept the related photos. Viewed from the photos exposed, X5L still follows the classical three- segment rear design of vivo, little changes at the front panel, and the middle frame applies metal frame design as Xshot, which looks like a combination of Xshot and X3. Before vivo disclosed that its first product with sapphire glass screen will be launched recently, it is probably vivo X5L.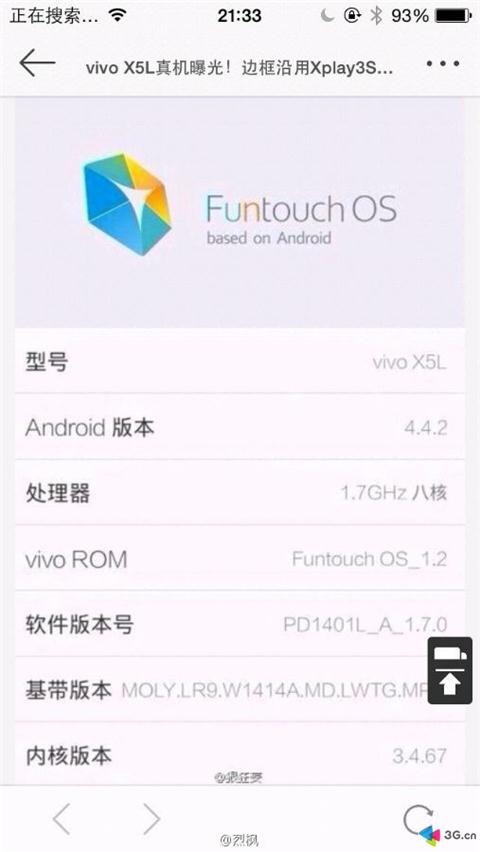 From screenshot we can see the machine is officially named X5L, which can estimate it is the mobile 4G version, with the processor of 1.7GHz eight cores (MT6595 or MT6592), runs the Funtouch OS 1.2 operation system based on the Android 4.4.2.  An as the extension of X series, X5L would have more powerful HiFi music experience. The price for the first blue diamond screen flagship of vivo will be up to 3998 RMB, which will be the highest for the domestic cell phone.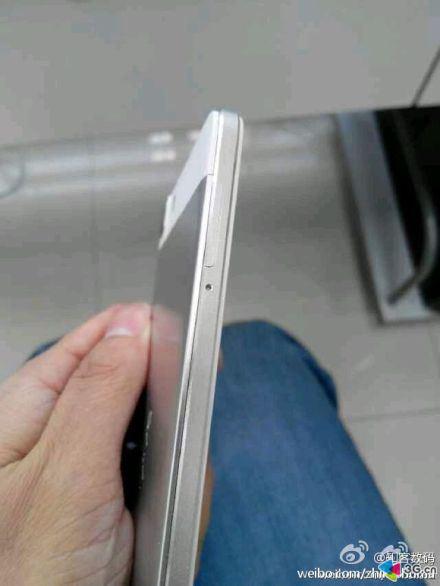 Subsequently, more detailed photos were leaked at Weibo, we can see much more details, which should be more reliable. We believe on August 16th, more information about the conference press will be acquired.