Nubia Z7 mini VS Meizu MX3:How to choose between them
 nubia brand has suffered the critics from the Meize fans since launched, Huang Zhang even attacked publicly that the nubia cell phone is copycat brand. Here we are about to compare the nubia Z7 mini and mini MX3.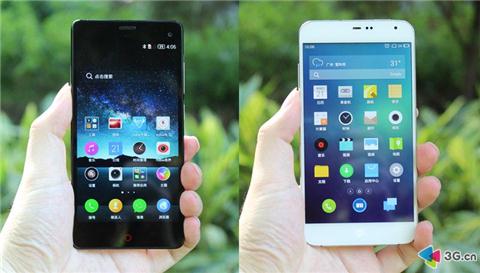 Nubia Z7 mini was released in July 2014, with the price of RMB1499; while Meizu MX3 was launched in September 2013, with the original price of RMB2499, and now is RMB1599 after one year, there is only 100 RMB gap between them.
Nubia Z7 mini uses 1920*1080 resolution 16:9 screen of  5.0 inches, with the 140.9*69.3*8.2mm dimensions, and the weight of 143g. Meizu MX3 applies 1800*1080 resolution 15:9 5.1 inches  screen, with  139*71.9*9.1mm dimensions, weight of 143g, the hardware difference between these two phones is very small, and both uses narrow border design, therefore both of these two phones have good single hand operation experience.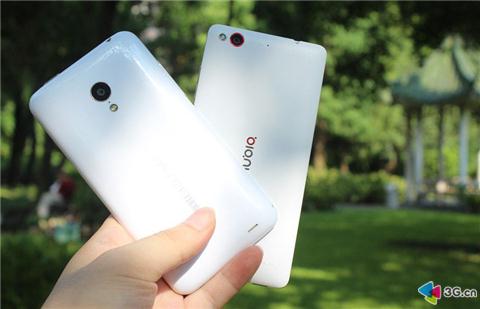 In the rear design, plastic materials are used for the main rear machine cover of these two machine, nevertheless Meizu MX 3 applies piano finish design, and is equipped with stainless steel border, which looks round and smooth. While Nubia Z7 mini follows the frosted rear cover design of Z5S mini, with more cutting design at the four sides, which feels more strength.
The  most disputed design between Meizu and Nubia is the "little circle" Home button, both of them considered the little circle as the design representative factor of appearance. Together with related gestures, the little circle in Meizu MX3 is capable of performing the functions of Return back, Exit, Set etc.; while in nubia Z7 mini, the little circle plus two other virtual buttons equals to the three virtual buttons of normal Android cell phone.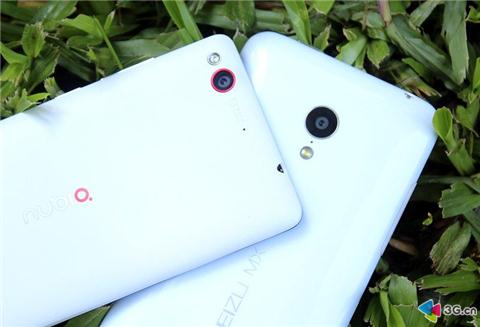 Meizu MX3 applied 800 Mpi camera, while  nubia Z7 mini uses 1300 Mpi Sony IMX214 stack camera. the parameter of Z7 mini camera is higher, and the MX3 of 800 Mpi is better in optimum photographic effect; while there are some interesting photographing functions in Z7 mini, such as star cloud, star track and light track. For the battery life, the battery capacity of nubia Z7 mini is 2300mAh, and Meizu MX3 is 2400mAh, both of them are unsatisfactory.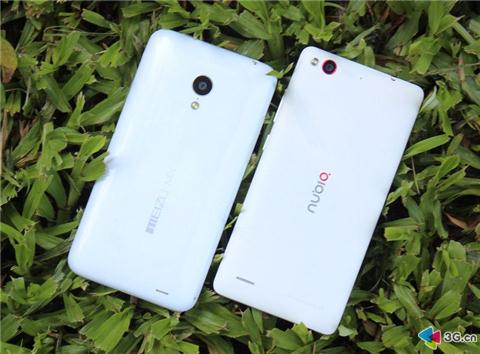 Because Meizu MX3 was launched last year, it is a pity that it can not support 4G LTE, while nubia Z7 mini is a dual SIM 4G phone.
Conclusion:
Meizu MX3 with the price of 1599 is competitive, and it is estimated that the price of MX3 would be decreased after MX4 is launched on Septembet 2nd, however, the Nubia Z7 mini with snapdragon801 is more powerful, the most competitive feature is dual SIM 4G LTE, therefore, it is recommended to choose the nubia Z7 mini which is  dual SIM 4G LTE.