Xiaomi plans limited edition phones with Sapphire Glass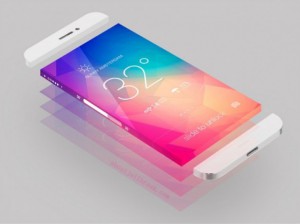 According a news published in a South Korean newspaper, reports say that 50,000 sapphire covers were ordered by Xiaomi. The company refuses to give a comment, but it was assumed that the sapphire covers were intended for its high end smart phones.
If the reports are true then we'll be able to see a more durable and high quality smartphones made of sapphire glass, which maybe launched by December this year or early next year.
Knowing that Sapphire has an utmost quality in durability and damage resistance, it wouldn't be a surprise if a company like Xiaomi will include it in its products. Smartphones can be both expensive and durable, but still the risk of damage is still the same. It will always be about how you use your mobile phone.
But once your mobile phones are mixed up with sapphire content, there is nothing to worry about. With its high durability things will be under your control. Because of a very high quality, Xiaomi phones with sapphire screens and cover might come out in the market with an expensive price. Still, consumers will not always look at the price when Xiaomi and Sapphire combine together. It is quite expected that Xiaomi will roll out some products for design modification since competition and technology keeps on evolving and changing.
It is also believed that Apple is looking at Sapphire to manufacture some high end mobiles. Let's see who wins the race out of Xiaomi and Apple in manufacturing a mobile with Sapphire glass.