Xiaomi announces the plan of opening six exclusive service centres in India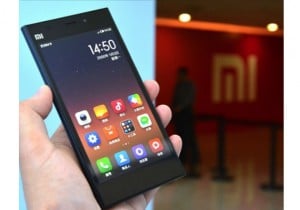 After the launch of Mi3 and Redmi 1s in India, Xiaomi has now planned to open 6 exclusive service centres in india. Earlier the company had the plan of having exclusive service centres only in Delhi and Bangalore, but now the plan has expanded, and the new plan includes service centres also in Chennai, Hyderabad, Mumbai and Gurgaon.
It is the celebration time for the Xiaomi as their sixth flash sale of Xiaomi Mi 3 was a grand hit in India. Xiaomi is now set to launch Redmi 1S in the Indian market. This smartphone has a friendly price tag of Rs 5999. Flipkart.com will start the registration of the Redmi 1S smartphone on 27 August at 6 on Flipkart and will open the sale on 2 September.
The launch of the Redmi was announced by Hugo Barra, global Vice President of Xiaomi at an event in Delhi. Manu Jain, Head of Xiaomi India, was also present at the event with the Hugo Barra to communicate with the media. The main topics of discussion in the event were the exceptional success of Xiaomi Mi3 and the concerns that users have faced.
Barra revealed that the Xiaomi has a great interest in Indian smartphone market and said that, "India as a market has a lot of potential for smartphones, but it will probably take a couple of years for it to reach this potential. It's like quarter of a size of China's smartphone market or maybe even a fifth, so obviously there's a long way to go."
Xiaomi's officials have also talked about the concern of the company to open the exclusive service centres in India. So, here it goes.