Ouya partners with Xiaomi to capture a share of Asian gaming market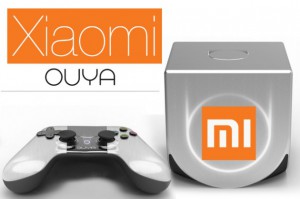 Ouya, the new-fangled contestant in the gaming market has some noticeably different plans in its head. The company is all set to take hold of the major share of the Asian gaming market with the help of Xiaomi. Xiaomi is a well established giant in Asia because of its unique and innovative smart gadgets. Xiaomi is a China based company and now has set its feet in the global market. Xiaomi's has a wide range of products and recently has been also entered into the smart TV and set top box business. Ouya, a U.S. based video game service providing company will take up the help of Xiaomi to establish its brand name in Asia.
Sources of both the partners, Ouya and Xiaomi, shared with the Reuters that the recently launched "MiBox" and "MiTV" streaming boxes and smart TVs of Xiaomi will be used for providing Ouya gaming services to the customers of Asian market. Julie Uhrman, Chief Executive of Ouya informed that the devices of Xiaomi will have a channel, through which users will be able to download Ouya games. However any intricate details of the collobration have not been unveiled by both the partners.
The process is still on for planning of branding and marketing strategies. Different plans are there for the brand name of this joint venture. It is anticipated that Xiaomi will handle the marketing of this new endeavour and capital investments will be handled by both the partners.
The previous records set by Xiaomi are showing some positive hopes out of this project. However, everyone is eager to witness the outcomes this partnership of Ouya with Xiaomi.