OPPO officially launches 4 smartphones in Australia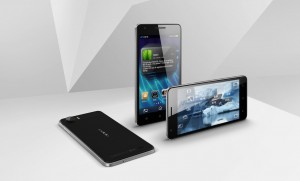 Oppo, the Chinese smartphone manufacturer has entered the Australian market with a range of its smartphones. The four models which have been introduced in Australia are – Find 7, N1 Mini, Find 7a and Neo 5. This is the first time Oppo has entered a Western Market. The Marketing Head of Oppo in Australia, Mr Michael Tran has said that these phones will be available on the official website of the manufacturer.
Find 7 is a powerful flagship of Oppo. It has a 5.5 inch screen with a Quad HD display. The phone is powered by a quad core Snapdragon 801 processor. It suports LTE, has a 13-MP camera and is fuelled by a 3000 mAh battery. Find 7 is priced at AUD 719. Find 7a is slightly cheaper at AUD 629 but has largely similar features except for a smaller screen (5 inch Full HD) and a smaller battery.
The N1 Mini has 13 MP rotating camera on top which helps in clicking selfies. The camera can capture 4K videos and can function as both a front and rear camera. The phone is priced at AUD 539 and has a 5 inch screen, powered by a a Snapdragon TM400 processor. Neo 5 is the budget friendly phone which costs AUD 219. It is a 4G-enabled phone which has a 4.5-inch screen.
All the models being launched by Oppo in Australia use Android 4.3 as the base operating system but are topped by the company's own operating system, the Color OS. Mr Michael Tran has confirmed that Oppo will bring many more products to Australia in the next year and will also establish a wide customer base.