Here are photos of the P98air disassembled.
P98air vs. iPad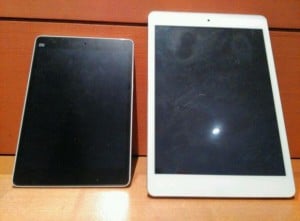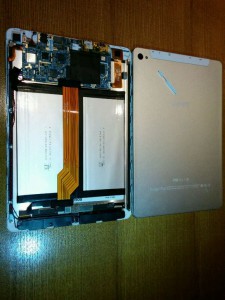 Close-up of the PCB board. All the chips are neatly placed and organized.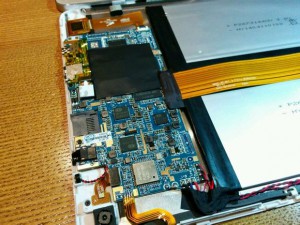 The power management chips. One is the Axp809 and the other is the Axp806. Both allow both CPU boards to share power more efficiently. The AC100 is the audio chip.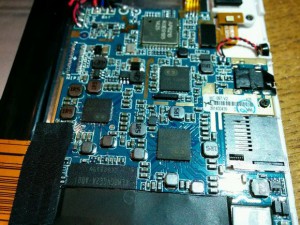 The WiFi processor, the AP6210, which has a strong signal.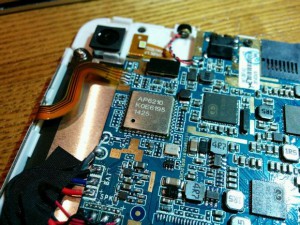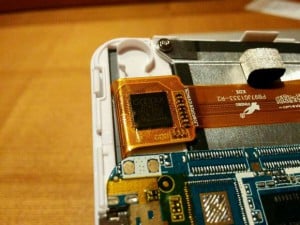 Under the battery is the P98air's 2K screen. Its model number is lp097qx2 and was made by LG.