ASUS' first MTK 4G phone, the T45, goes on sale for 699 RMB (113.95 USD)
Recently, ASUS formally released its first 4G cellphone to use a chipset from MTK. The ASUS T45 can be bought online at T-mall for 699 RMB.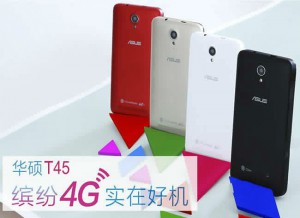 The T45's design is similar to the ZenFone's. There are black, white, red, and yellow versions but only the black version is on sale right now.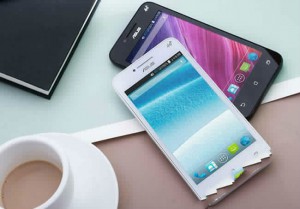 The T45's camera specs are not that great with a .3mp front camera and 5mp rear camera. You can take photos using voice recognition and it also supports smile shutter and panoramic shots. The screen is just what you would expect from an entry-level phone. It sports a 4.5-inch 854 x 480 TFT display screen and has 512M RAM and 4G ROM. It is also powered by a 1750mAh battery and its OS is the kitkat. Its chipset is the MT6582M processor which, along with the MT6290, supports China Mobile 4G/3G and GSM.