Xiaomi Redmi 1S to get a mint green color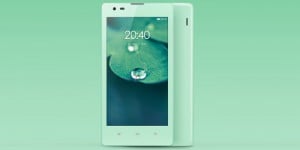 Xiaomi Redmi 1S has been a hit in the budget friendly smartphones since the day it was launched. No doubt, Xiaomi has put in the best specifications to make this phone a wonderful one and we know from the sales it has recorded in various countries where it has been launched.
One problem with Xiaomi phones is that there are no color options available to the consumer to choose. Taking a strict action on this, Xiaomi will soon launch a mint green version of its popular Redmi 1S. The mint green Redmi 1S will be launched in China first.
Till now Redmi 1S was only available in Red color and maybe that is from where this phone got its name. But now consumers will have an option to choose between red or mint green color while buying a Xiaomi Redmi 1S.
Specifications and the design of mint green Redmi 1S version will exactly be the same as the red colored version. The only change which has been brought is the color. Xiaomi is now looking forward to add more colors to its available range of smartphones to boost sales and reach those who are more style conscious. Let's see if this mint green color is a good option or not.
Tell us which color appeals to you more – Red or Mint Green?