Huawei P7 Sapphire Collector's Edition hits stores on September 12
News that Apple would release a version of the iPhone 6 with a sapphire screen shook the industry. Cellphone companies in China like E-Life and Huawei have expressed interest in using a sapphire screen.
Huawei introduced the Huawei P7 Sapphire Collector's Edition at the IFA and recently announced that it will go on sale on September 12.
Besides its use of a sapphire screen, the P7 Sapphire Edition is also the result of Huawei's goal to make their brands more luxurious and glamorous. According to reports, this edition's has undergone hardness tests, TP/LCD tests, and others. Most of the results are pretty much within industry standards although it is harder than the regular edition's screen. Other changes include its use of a porcelain rear cover where users can carve their name to personalize their phone. The color combinations are different as well. The Sapphire Edition has a gold mid-frame. This edition also comes with a Charge Pal, case, and earphones.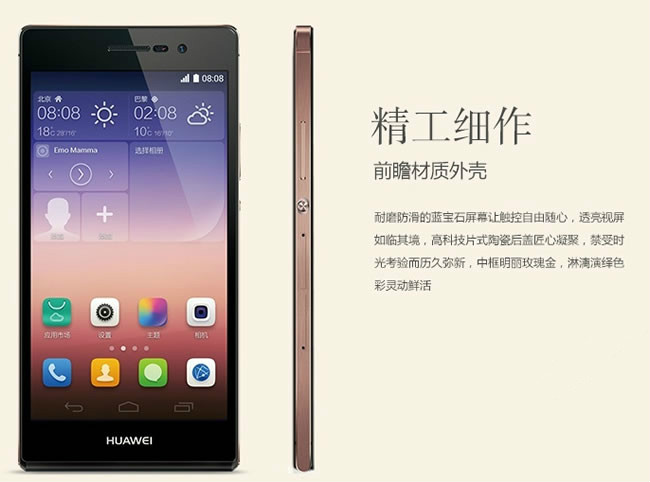 Its other specs are the same. It sports a 5-inch 1080p screen, uses a HiSilicon octa-core chipset, and has an 8mp/13mp dual-camera. Its OS is the EMUI. Expect this version to be more expensive than the regular version.