Special Debut to Elephone's G6 on 23rd September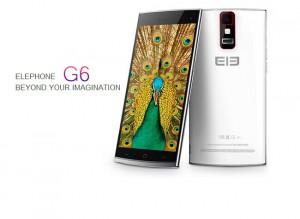 Since its establishment, Elephone has always had one goal in mind: to make affordable phones that have high Specifications that meet individual needs. Indeed, this has become evident over the past several months. The P-Series brand that we recently released has received an overwhelming positive feedback from all our agents and customers around the globe. This, one would say, is a tremendous achievement, yet to us, we are just getting started! There is still a need for us to think into the future and return with immense surprises to the world of technology.
For reasons such as those mentioned above, we hereby announce the "Debut of G6" that is slated for the 23rd of September. The G6 has a whole lot of surprisingly new features such as Fingerprint scanner, a resiliently strong Octa-Core processor that runs at supersonic speeds and a strong internally built 13 Mega Pixels Camera. The plan is that 3(three) Elephone agents will initiate this huge pre- sale globally between September 23rd to October 15th this year. We are proud to announce these agents as Coolicool, Focalprice and Eternal Team. The normal market price of a G6 is around USD 149.99 but the price during this debut has been slashed to USD 146.99 and a free 16GB TFCard with every single purchase!