Desay DQ1— the Wi-Fi router can be used as a music player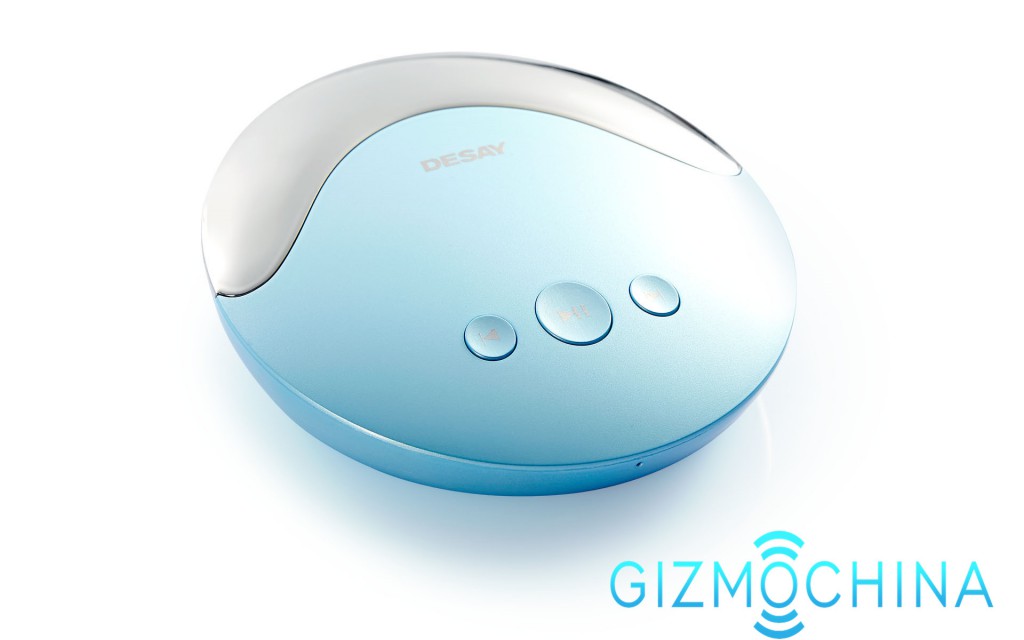 Other Music box
DESAY DQ1 Wi-Fi Music Box

Complicated Pairing process, Inconvenient operation

Easy operation, no complicated steps.
You can operate the DQ1 box by the button on the box as well as by your cellphones.
Play online music by connecting mobile app via Wi-Fi, make your cellphone freely.

Low Sound quality, bad decoding

Optimum sounds quality
Support high resolution" lossless" decoding
Support 24bit/96KHz audio decoding
Provide high quality music service,which makes your music box to be Hi-Fi.
Functions:
Connect the cellphone with DESAY music box through Wi-Fi, play music anywhere as you like. Support DLNA/AirPlay
Download your favorite songs to the T-Flash card of the music box. Play music without connecting the cellphone.
DQ1Music Box+ traditional speaker= wireless Hi-Fi, with professional decoding chip, it supports all lossless audio formats. Just connect to the traditional speaker, it will give you a wonderful listening experience from wireless Hi-Fi system.
Advantages:
1. Based on undamaged decoding chip, which makes you enjoy high music quality with moving blue lights.
Based on the lossless decoding technology, which make you enjoy high music quality freely same as Blu-Ray quality.
2. Not only a router, but also a music router, which gives you the huge quantity of high quality music.
3. No complicated operations, it makes you to enjoy the wonderful wireless music easily and conveniently.
4. Professional lossless decoding chip, 24 bit/96KHz audio decoding, Class D power amplifier, it allows you to be immersed immediately in your very own personal concert.
Play steps:
Connect with the power supply, power on it by long pressing the play button.
Select the local music or online music.
Enjoy lossless high quality Hi-Fi music.