Colorfly i108W — the First 4G TD-LTE(China's 4G) in the world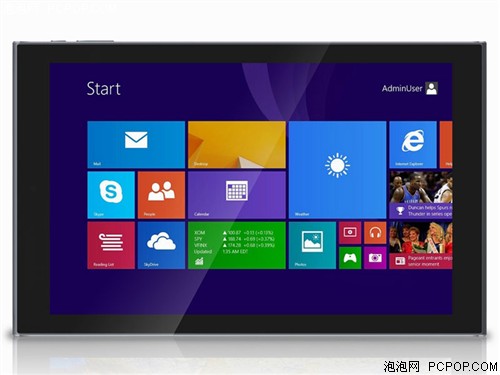 The Colorfly i108W is the first 4G tablet for young people that uses the Windows 8. Although using Windows in the table it not as good as in the computer, it is still good for watching movies, playing games, or working. According to reports, it costs 1699 RMB.
The Colorfly i108W 4G has support for China Mobile 4G (TD-LTE) and high-speed internet. It has a downstream speed of 100Mbps and upstream speed of 10Mbps, which is 7x higher than the download speed for 3G internet. It uses a single China Mobile 4G SIM card which gives it internet speed that is as high as with a Baizhao broadband.
When it comes to appearance, the Colorfly i108W 4G sports an aerospace grade aluminium case. Its thickness is less than 9.5mm. As for its core specs, the Colorfly i108W 4G has the 22nm Intel BayTrail-T Z3735F quad-core processor with a frequency of 1.8GHz (three times as fast as its predecessor), a 3D GPU, 2GB DDR3L RAM which could be used for things such as large-scale games, and 32GB ROM. The Colorfly i108W 4G also comes with a screen that has a resolution of 1920 x 1200 and 224PPi. It also uses the FocalTech FT5506 touch screen chip and has a 2mp/5mp HD dual-camera.