OnePlus One JBL edition and E1+ earphones Hands On
Months after the release of the OnePlus One phone, OnePlus has launched a new version of its hit in collaboration with American audio electronics giant, JBL. The OnePlus One JBL version also comes with a pair of E1+ earphones customized by JBL for the OnePlus One.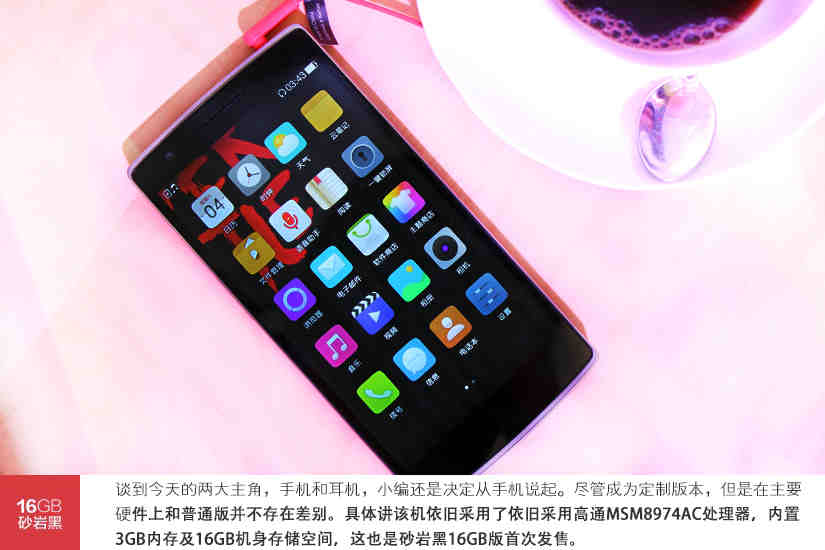 No differences in the main hardware exist between the JBL version and the regular version of the OnePlus One. It still uses the MSM8974AC processor and has 3GB RAM and 16GB ROM.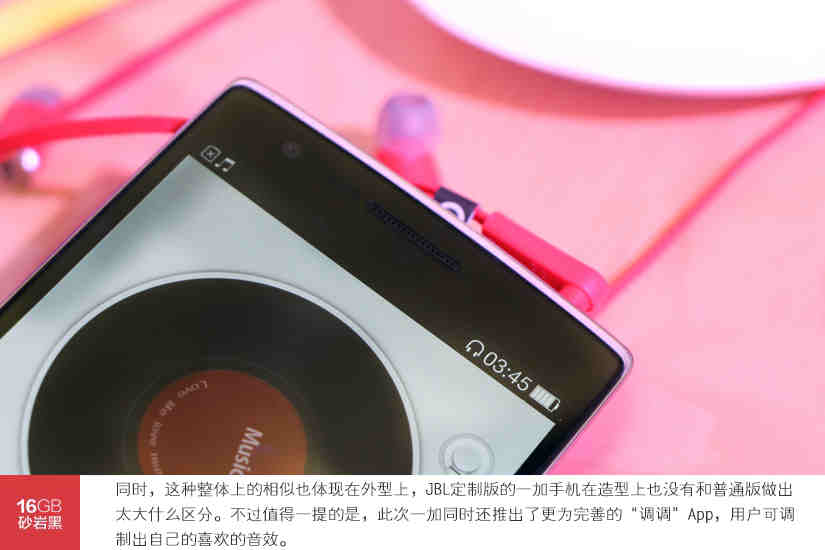 This version also includes a mixer app that lets users adjust the sound quality of their phone.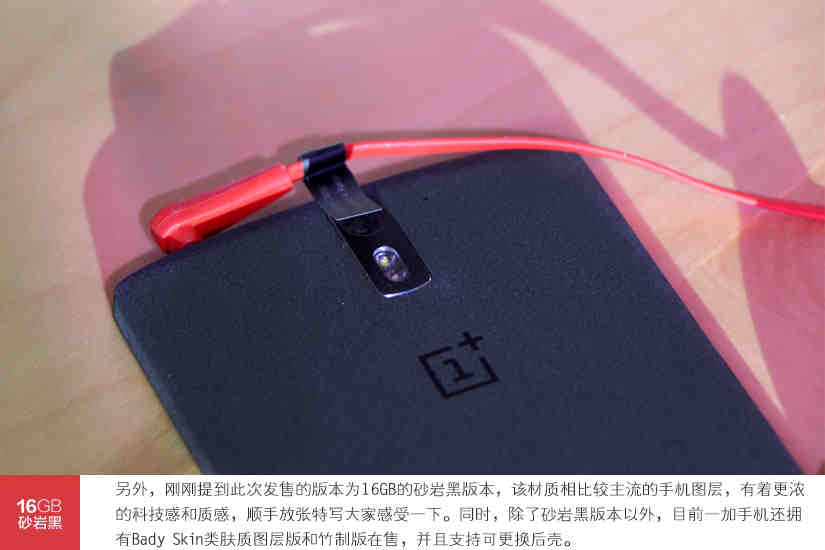 This version is covered by a sandstone black case as opposed to the Baby Skin and bamboo cases used by other OnePlus One phones. This can also be changed.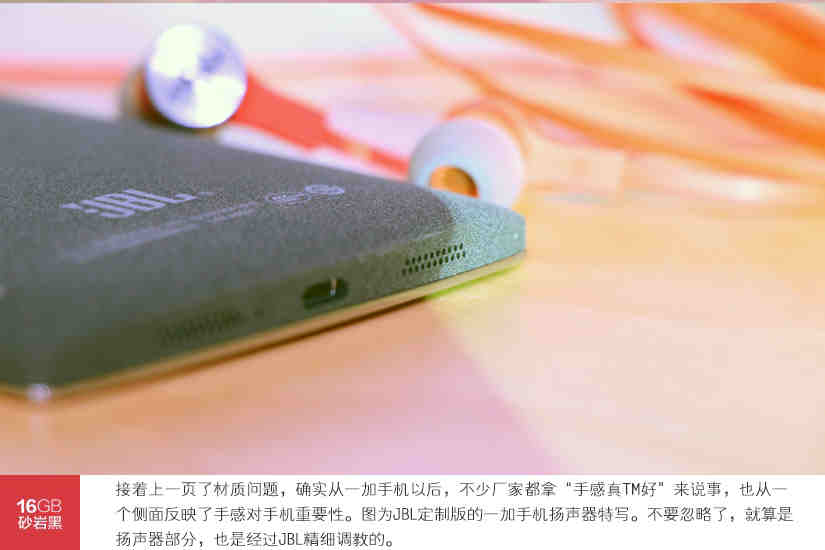 Here's a close-up of the speakers designed by JBL.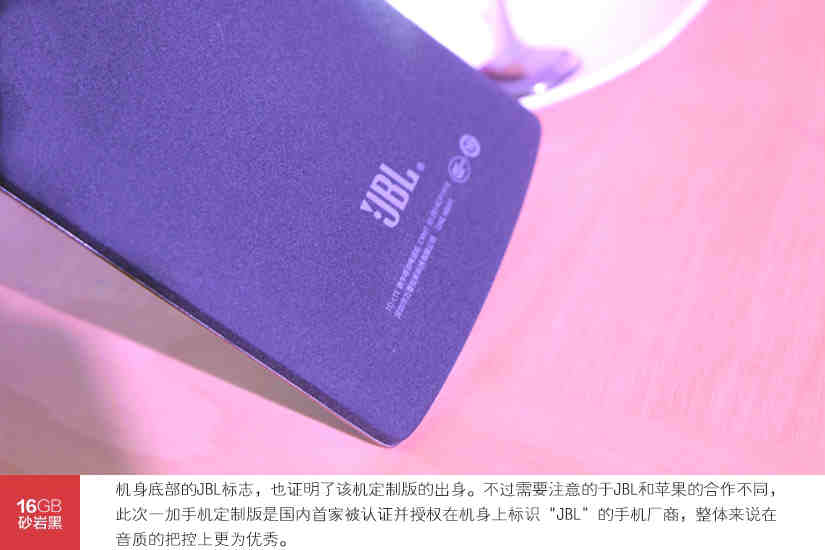 Here's the JBL logo, making the OnePlus One the first Chinese phone to be authorized to use JBL's logo, guaranteeing high-quality sound.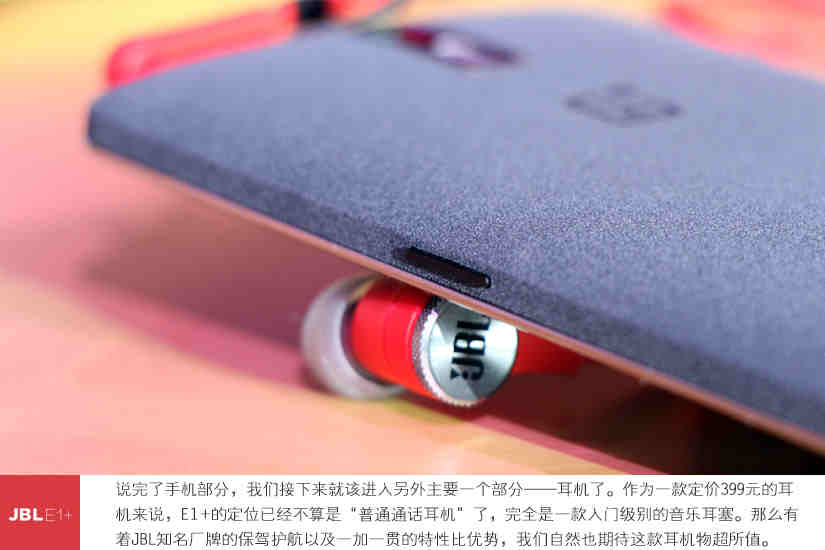 Let's now turn our attention to the JBL-customized earphones for the OnePlus One. As a 399 RMB (65.14 USD) earphones, the E1+ earphones are not just regular earphones for phone calls. It's also good enough for entry-level music devices. With the help of a powerful megabrand like JBL and the great cost performance of the OnePlus One, you can't help but have high expectations for these earphones.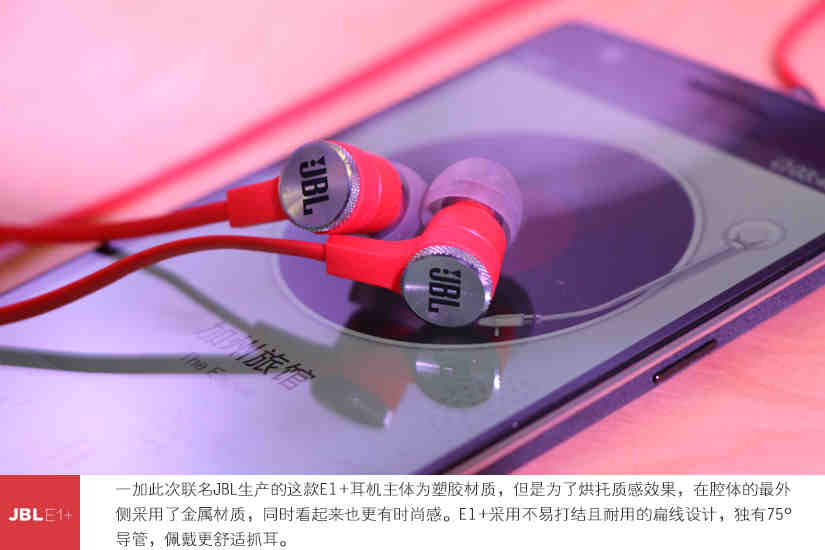 These earphones are made of plastic, but to make the best texture possible, JBL added metal caps behind the earphones.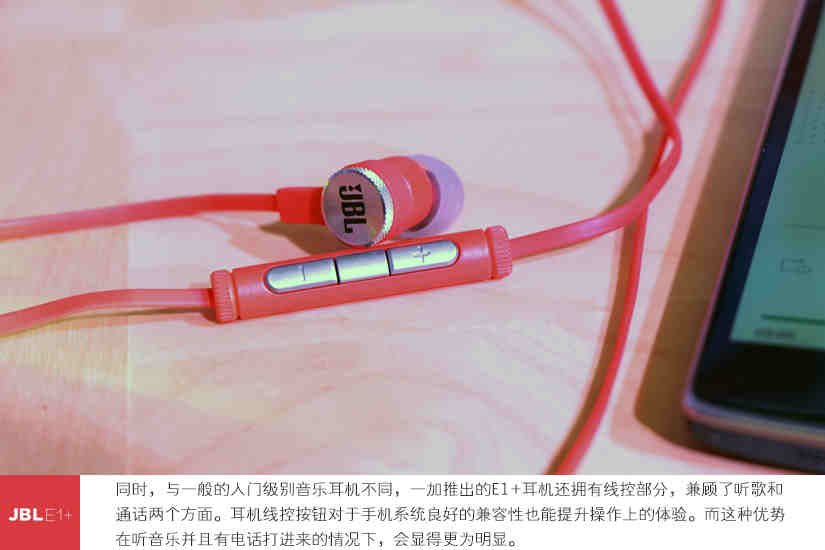 Unlike many entry-level music earphones, the OnePlus One E1+ earphones have a control block along the wire. The buttons' on the block's compatibility with the phone can improve user experience.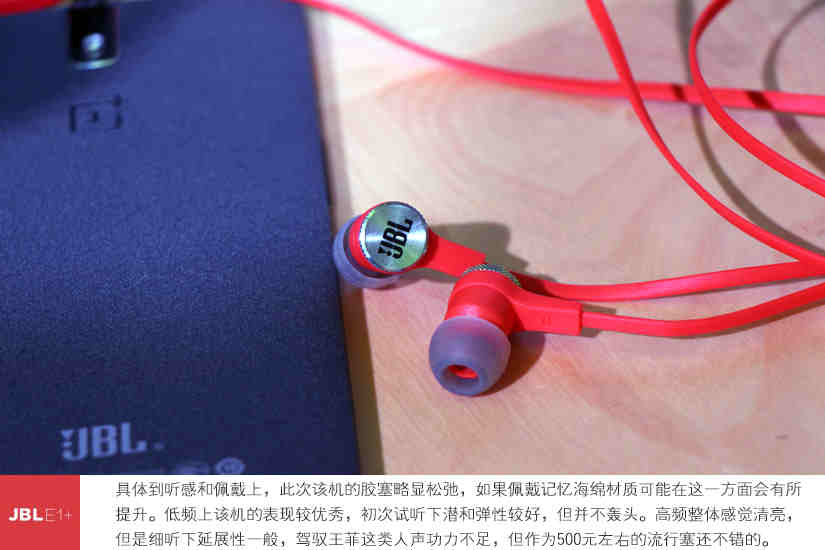 The eartips are bit loose. The sound is good when playing music at a low frequency. There is no booming noise. When played at a high frequency, it's even better and even beautiful. Overall, these earphones are pretty good.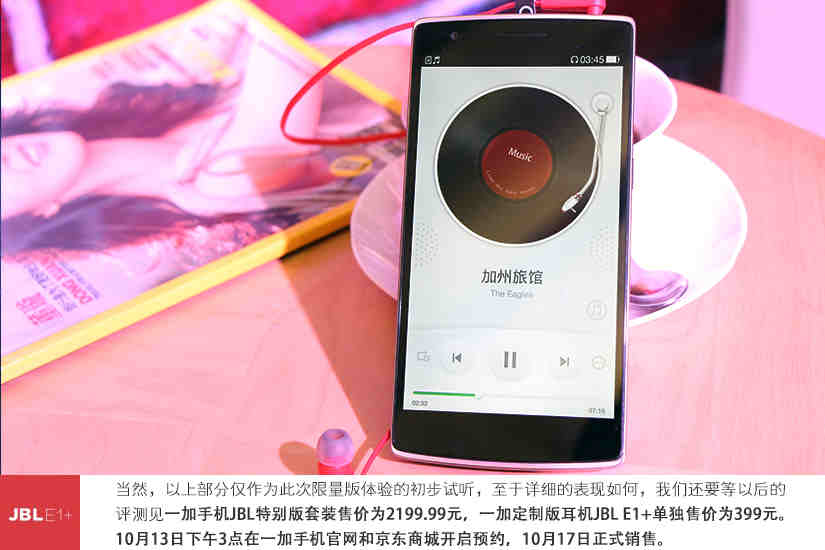 Of course, we only used the limited version at the launch. There might be some other things that we missed which we may review later. The entire OnePlus One JBL package costs 2199.99 RMB (359.17 USD), while the OnePlus One JBL E1+ earphones cost 399 RMB. Pre-orders in OnePlus official online store start on October 13 and go on sale on October 17.