The MediaTek MT6735 SoC launched, supports all 4G network bands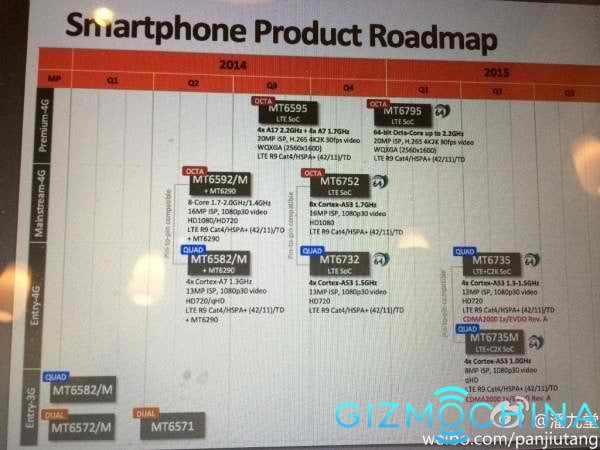 Early this year, MediaTek formed a partnership with Via Telecom which granted it access to its CDMA2000 technology. This allowed MTK to produce processors that cover all four frequency bands. Now, their first 4G chip with VIA has made its debut. It is called the MT6735.
This processor uses a 64-bit Cortex-A53 with a frequency range of 1.3-1.5GHz. As of now, we do not know much about its GPU, but it is bound to be advanced.
Without a doubt, the MT6735's biggest rival is Qualcomm's MSM8909. Both of them will be manufactured early next year and their costs may go below 10 USD. Both processors support all networks, but when it comes to integration and familiarity, MTK still has a lot to do to catch up to Qualcomm, although they have already made a name for themselves at the low-end market.