Meizu MX4 Pro rendering released; shows gold frame and oval Home button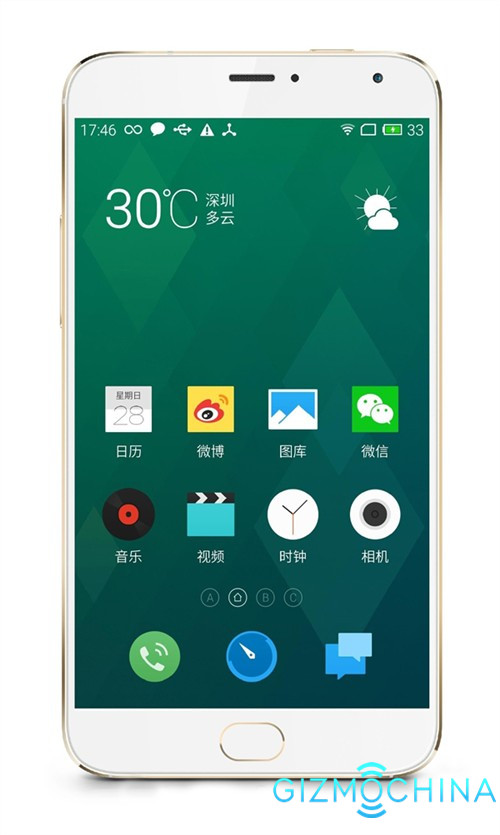 Everyone knows that the Meizu MX4 Pro will have a fingerprint scanner. Now, some reports say that it will continue to use the oval Home button that was sported by the Meizu M8. A rendering of the phone was recently posted online seemingly confirming this. The rendering also shows that it has a gold frame that looks exquisitely made.
According to Meizu, the Meizu MX4 Pro's fingerprint scanner will not be located at the back but, as many leaked photos show, on the front and will be integrated with the Home button. It is not known what solution they will use as of now.
The launch of the Meizu MX4 Pro was still postponed, but nevertheless, it looks a phone that is worth waiting for.