7 more days and you can pre-order One Plus One
It's official One Plus One finally plans to shift to pre-order system.
You can pre-order  OPO starting from October 27 at 15:00 GMT . Unfortunately, you will just have one hour time window to  place an order for the OnePlus One. The pre-order system will not completely swap ongoing invites system, both runs homologous.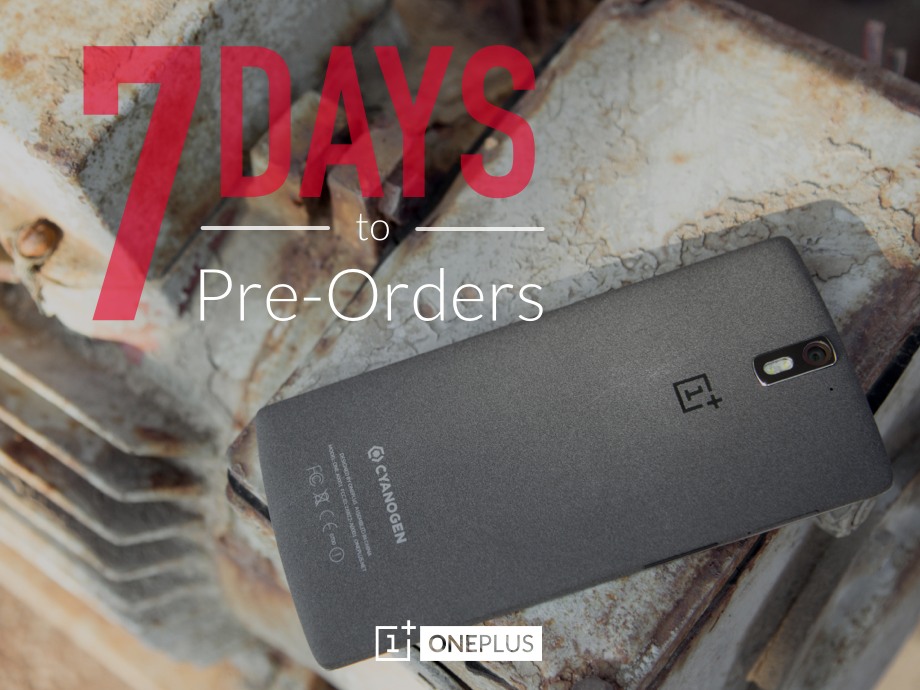 Carl Pei, director of OnePlus Global, earlier in his blog mention that,
"During a limited time window, you will be able to place an order for the OnePlus One. If we have the items in stock, we'll ship immediately. If we don't, it will automatically become a pre-order. No matter what, we'll always tell you our best approximation for when it will ship before you submit the payment authorization (we'll reserve the payment and charge you when we ship).
There's a time limit, but no limit on the amount of orders that can be made. If we get a lot of pre-orders, we'll simply show you a longer shipping estimation date. Any time after the pre-order time window closes, you'll be able to forfeit your place in line, cancel the order, and release the payment reserve if you don't wish to wait any longer. If you receive an invite while waiting for a pre-order to ship, you can apply it to skip the pre-order queue and have your order shipped immediately."
So this move is going to be a quite big bet for the company, though this might just be a small step towards availability  from mainstream consumer electronics, with already fan base all over the world this would surely bump up its share and shipment. They have pre planned in such a way that there will be no mess created between supply and demand.
Not just this, OPO accessories will be sold at special offered  prices when added to your order only during pre-order period.

Visit One Plus One's pre-order page next week to book one.