Philips Aurora i966 photos! Check out the first phone to use the Yun OS 3.0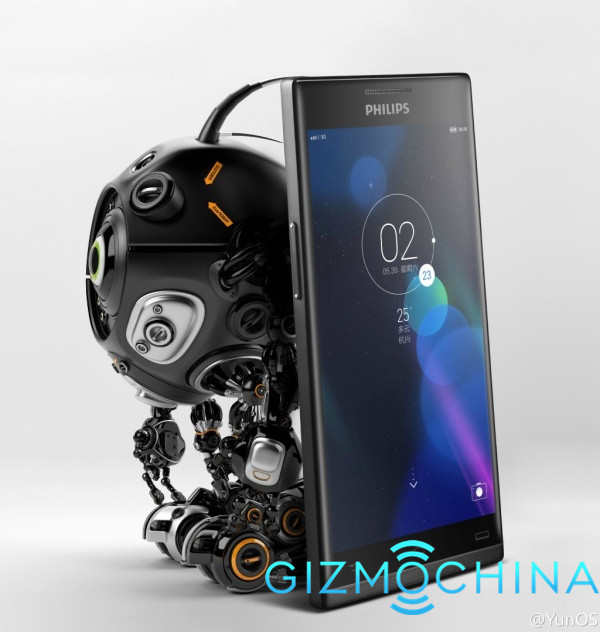 This afternoon, the YunOS 3.0 will be launched in Beijing, and along with it, the first device to use it. Here are some pictures of the new Philips Aurora i966. The phone's body appears straight and it also sports a so-called 3D screen (as previously reported). It is 5.5 inches and has a 2K resolution. It also has the Qualcomm Snapdragon 801 and 3GB RAM.
This device also comes with a 20.7mp Sony rear-facing camera and 8mp front-facing camera. It also has support for dual-4G and a fingerprint sensor.