Vsun H3 sports a very thin frame, has 1G RAM, and a 5-inch 720p screen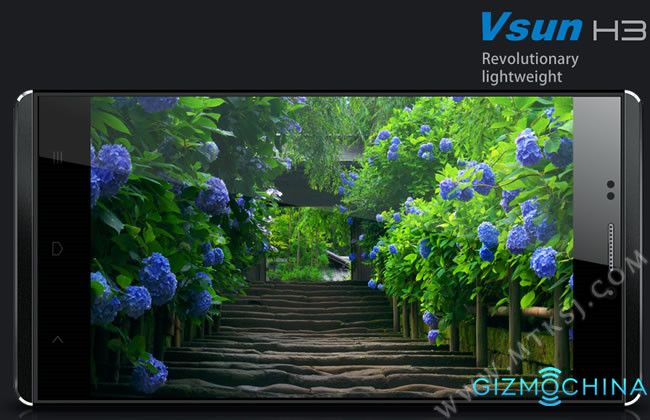 Vsun mobile has been releasing a lot of new products overseas lately. In their official English website, they posted information on their H smartphone series. One of those phones is the Vsun H3.
The Vsun H3's design is something else. There are spaces below and above the front screen. Together with the space that has the receiver and buttons, this design makes the phone look longer and slimmer. This rendering also shows that the Vsun H3 has an incredibly thin frame. This could be considered one of the slimmest phones around.
As for its specs, the Vsun H3 will use a quad-core chipset. It has a 5-inch 720p screen, 1G RAM, 4G ROM, a 2mp/8mp dual-camera, and a 2500mAh battery. It also supports dual-SIM cards and 3G networks and its operating system is the Android 4.4. kitkat.