KingSing S1+ a $120 One Plus One clone looks just like the Kosher one
One Plus One is among the most popular smartphones in the market right now, and no doubt about it. If you love the look of  prodigious One Plus One and want it for even more affordable cost  this Chinese knockoff will be your perfect match. Chinese clones of  smartphones look near perfect and can reach any stretch of the imagination and this to proves the same.  It's KingSing S1+ .
In terms of aesthetics, it almost matches the original one,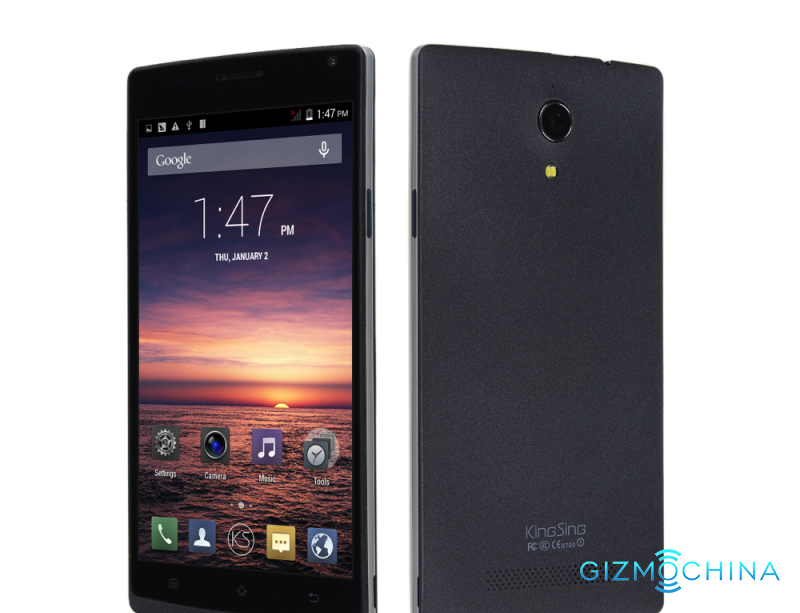 KingSing S1+, is equipped with 5.5-inch OGS Full fitting display with a 960 x 540 resolution. It is powered by a 1.3 GHz quad-core MediaTek 6582 SoC coupled with 1 GB of RAM and 8 GB of internal storage with option to expand up to 32-GB via Micro SD card. This clone runs on Android KitKat (v4.4.2). A 8-megapixel AF with led flash rear-camera and a 2-megapixel front camera completes the imaging hardware. The battery is of 2,500 mAh .
Considering the specifications, the $120 asking price makes the KingSing S1+ somewhat interesting. But, it no where matches One Plus One apart from the look and feel.
So which one do you choose One Plus One or KingSing S1+? Let us know.