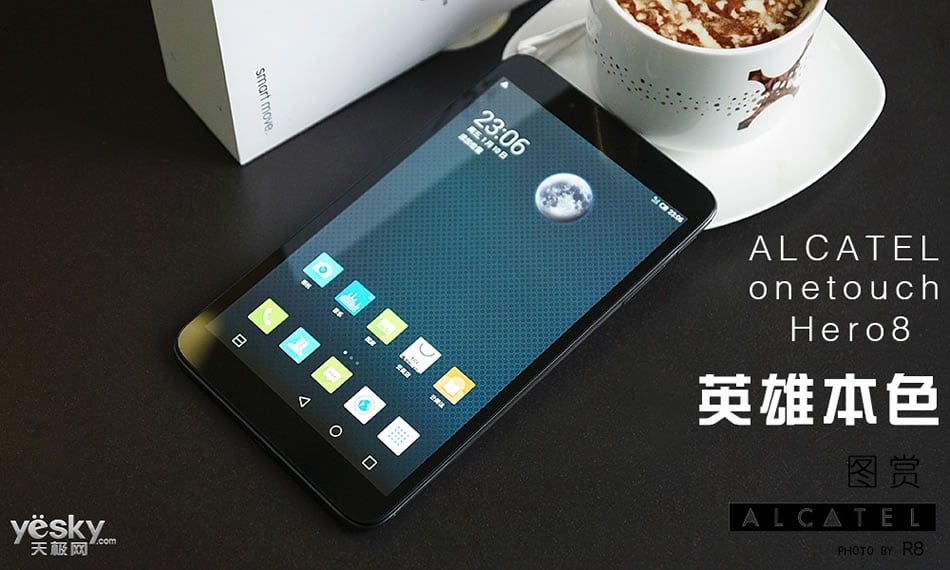 Recently, Alcatel started targeting the Chinese Market again with the Alcatel Pop8. Now, they release the latest member of its Hero series, the Alcatel Hero 8 which shares a design that is very similar to the TCL Hero 2, but has a bigger screen, and can handle phone calls.
Like the Hero 2, The Alcatel Hero 8 uses an MTK octa-core processor and has 2GB RAM, a 5mp camera, a 4060mAh battery, and an 8-inch 1920 x 1200 HD display screen. It also has support for infrared control and LTE networks.
The Alcatel Hero 8 goes on sale at the Chinese online store, JD, on November 11. Here are photos of the Hero 8's unboxing.