Meizu MX4 Pro: Leaked photos show that small round Home button is gone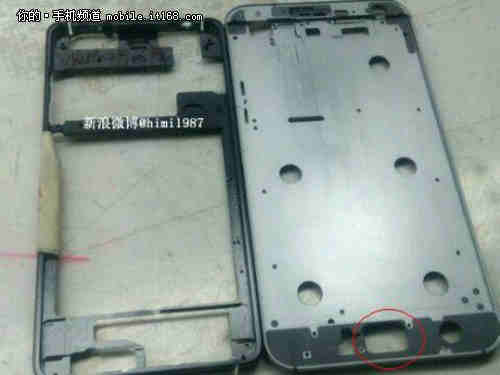 As the launch date of the Meizu MX4 Pro approaches, more details are coming out regarding Meizu's latest release. Recently, photos of what appear to be the MX4 Pro's chassis were leaked on the internet. From these pictures, it seems that the MX4 Pro is bigger than the Xiaomi Mi4 and that Meizu has done away with its classic small round Home button, replacing it with a Home button similar to Samsung's smartphones. This confirms rumors that they changed the Home button because of the MX4 Pro's use of a fingerprint sensor.
Regarding the MX4 Pro's other specifications, it will sport a 5.4-inch 2K display screen and use the Samsung Exynos 5 octa-core chip and Mali-T628MP6 GPU. It will also have a 20.7mp Sony rear-facing camera, 5mp front-facing camera, and 3GB RAM. It is rumored that three versions will be released: a 32GB version, 64GB version, and 128GB version.