Daway Chocolate: Meet the Smallest cellphone in the world!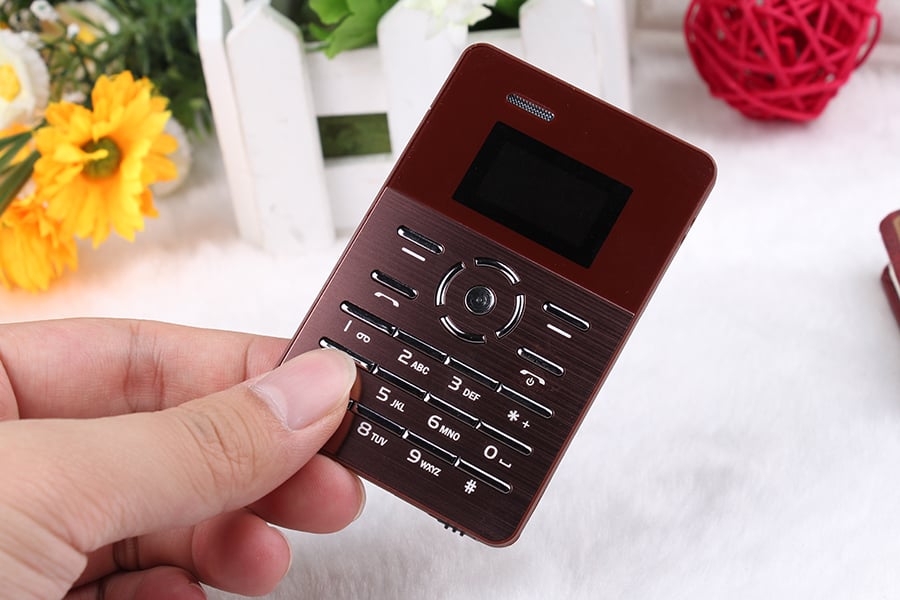 While many people buying cellphones prefer to buy big cellphones with big display screens, some may prefer to buy small ones. If you are one of those looking for a small cellphone, then look no further. Let me introduce you to the smallest cellphone in the world, Daway Chocolate. How small is it? Its dimensions are just 88 x 55 x 4mm and it only weighs 35g (with battery). As the name suggests, it is chocolate brown. It may have something to do with the fact that it is chocolate brown.
Now, let's talk about the specifications. It sports a 1.0-inch color display screen with a wide viewing angle. It is a single SIM card-supported phone that has support for GSM (850, 900, 1800, 1900MHz, Unlocked) networks. It has a standby time of about 4 days and 3.5-4 hours of talk time. It is powered by a 320mAh battery. Its features include Bluetooth 2.0, TF-memory card (up to 4GB), micro USB, etc. It does not have GPRS. Languages that it supports are English, Russian, French, Spanish, Swedish, Dutch, Malay, and Vietnamese.