New 64-bit Xiaomi phone gets TENAA network license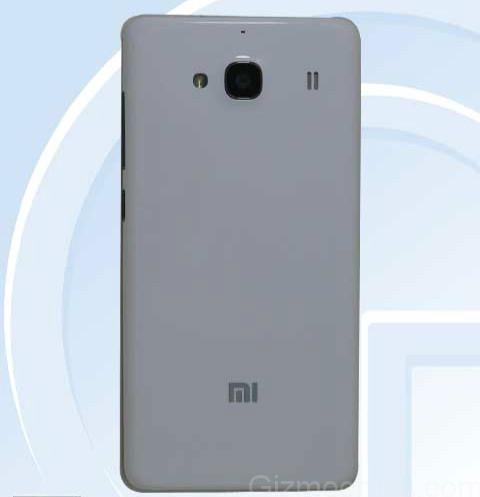 There have been some reports recently about Xiaomi releasing a new cell phone. Now, it received its network license at the TENAA which released photos of this new phone. Some say that it is a new 4G version of the Xiaomi Red Mi1S, while some say that it is the Red Mi2. Whatever it is, it definitely uses the Red Mi's style but is slimmer than the Red Mi1S.
This phone sports a 4.7-inch display screen but is quite thin on all sides. There are three buttons at the bottom. The way they were designed is similar to the Xiaomi Mi4. Its weight is 134g and some improvements must have been done with the texture.
The way that the back was designed is also pretty interesting. An LED light is located on the right side of the rear-facing camera, while the speaker is in the middle. This phone has a 4.7-inch 720p display screen and a 1.2GHz quad-core processor (most likely the Qualcomm Snapdragon 410). As for memory, it has 1GB RAM and 8GB ROM. It also sports a 2mp front-facing camera and 8mp rear-facing camera. It is powered by a 2200mAh battery and runs the Android 4.4.4 OS.
This phone will be available in several colors: black, white, red, orange, yellow, green, blue, and purple. However, when this phone first goes on sale, only the black and white versions will be released. As for connectivity, this mysterious new 4G phone supports GSM, WCDMA, TD LTE, and LTE FDD networks. We can expect this to go on sale either at the end of the year or early next year. It should not cost more than 699 RMB (113.22 USD). Maybe it will even cost 599 RMB (97.03 USD).
Hopefully, we will find out more details soon.
[socialpoll id="2236771″]