Meizu Blue Charm brand to be launched on December 23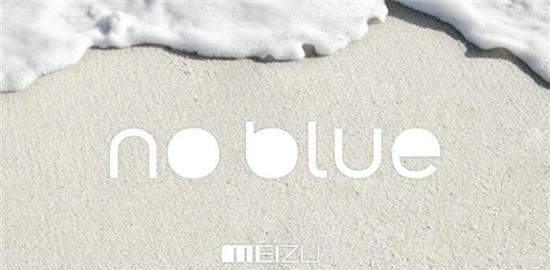 It has been quite a year for Meizu with their release of popular cell phones such as the Meizu MX4 Pro. But it is not over yet as they still plan to introduce us to more new cellphones. "No Blue". This phrase appears in a poster released by Meizu announcing the upcoming launch of their new brand of products. For the last several days, news spread fast that Meizu was planning to release a 1000 RMB (162.00 USD) cell phone. Now, it was announced that Meizu will release a new brand of products called the "Meizu Blue Charm". Meizu plans to introduce to these products on December 23 in Beijing.
The Meizu Blue Charm will sport a 4.6-inch 1080p display screen. Its CPU processor will be the MT6752 octa-core chipset. As for memory, it will have 2GB RAM and 16GB ROM. This phone is also a dual SIM phone. In addition, the Blue Charm brand also includes the Blue Charm Note. According to rumors, this phablet will have a 5.5-inch display screen with a 16:9 contrast ratio. It will use a one-body design. As for the camera, it will sport a 13mp rear-facing camera with a dual LED flash. This phone will come in many colors but it will still have Meizu's classic small white round Home button.
Besides cell phones, the Meizu Blue Charm brand will include a router, television set, smart band, and many other products that Meizu will soon introduce to use.
First, they release the Meizu MX4 Pro. Now, they begin a new era with a new line of products. It is pretty clear that Meizu does not plan to end the year without making one last statement. In the meantime, here are photos of the package featuring the invitation to the launch. Notice how it includes an iPhone 5C rear cover.
[socialpoll id="2236784″]