Clear pictures of the back cover of Meizu's Blue Charm device leaked
For the past few days, we have received plenty of leaks and information about the upcoming Meizu Blue Charm brand from multiple sources. We even compiled a list of what we know till now in a post, later to conclude that there is a high chance that the Chinese manufacturer will release a number of different products under the Blue Charm moniker.
As we near the possible announcement date, i.e. 23 December 2014, we are seeing more leaks about the two upcoming Blue Charm devices on the internet. Today, we have some clear pictures of the back cover of a Blue Charm device. While it is unclear whether this is the rumored 5.5 inch Blue Charm Note, judging from the images, we could be looking at the larger model. The rear panel has openings for a camera sensor as well as dual LED flash a. At the bottom, there is the Meizu logo along with its slogan. We can see four colored panels in the picture above — white, silver and two variants of gold.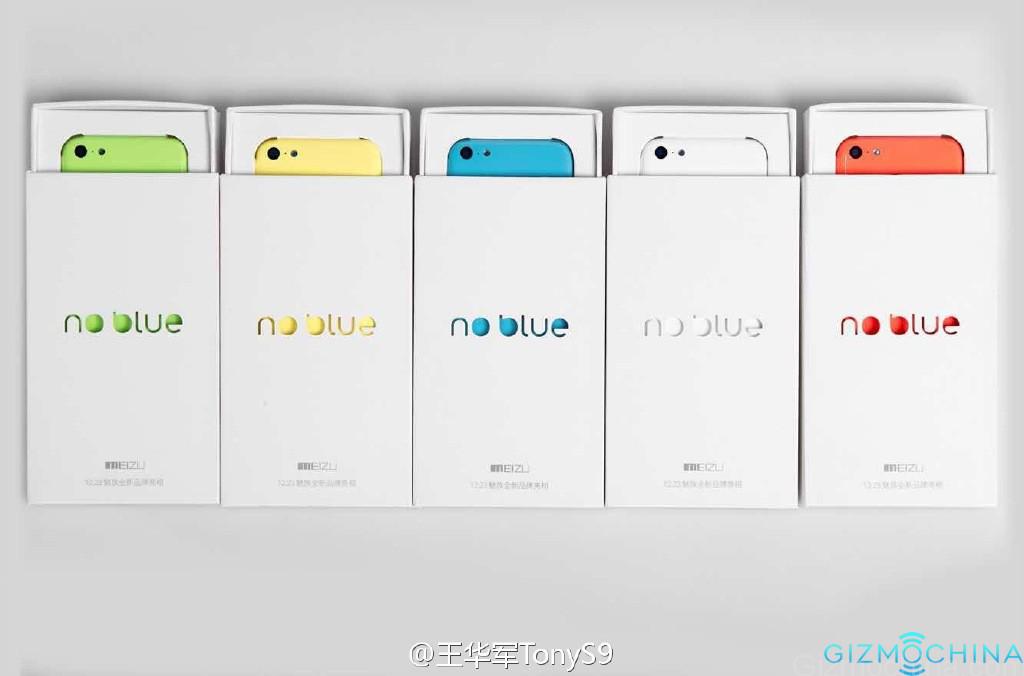 Coming to the second set of images leaked, it looks like the other Blue Charm device will feature a back cover like iPhone 5C. In fact, the glossy finish on the cover  looks exactly like the one on the 5C and its possible that this cover is made from same materials as the Apple device. Further, the phone as seen in the pictures will come in bright colors — green, yellow, blue, white and red, which again makes it similar to the iPhone 5C model. This particular device could be the smaller Blue Charm model, expected at 4.6 inches. But this is just a speculation based on the images leaked.
According to a leaked powerpoint presentation, Meizu will release two devices in Q1 2015 at 799Yuan and 999Yuan. Once again, take this news with a grain of salt, because its never easy to trust a news that comes via a ppt presentation.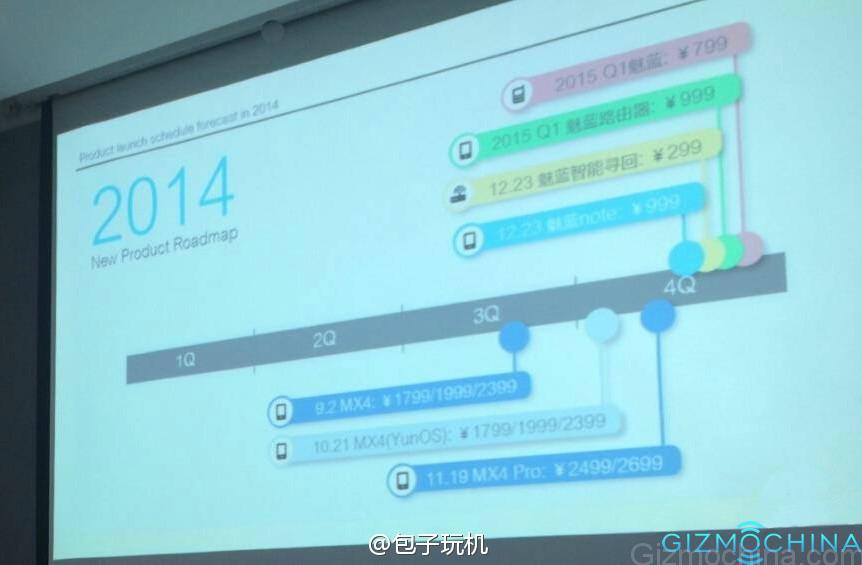 We hope to see more such leaks in the coming days, before the official announcement expected on 23rd December. So stay tuned to the website for more updates.