Exclusive: Leaked pictures of Huawei Ascend GX1 surface online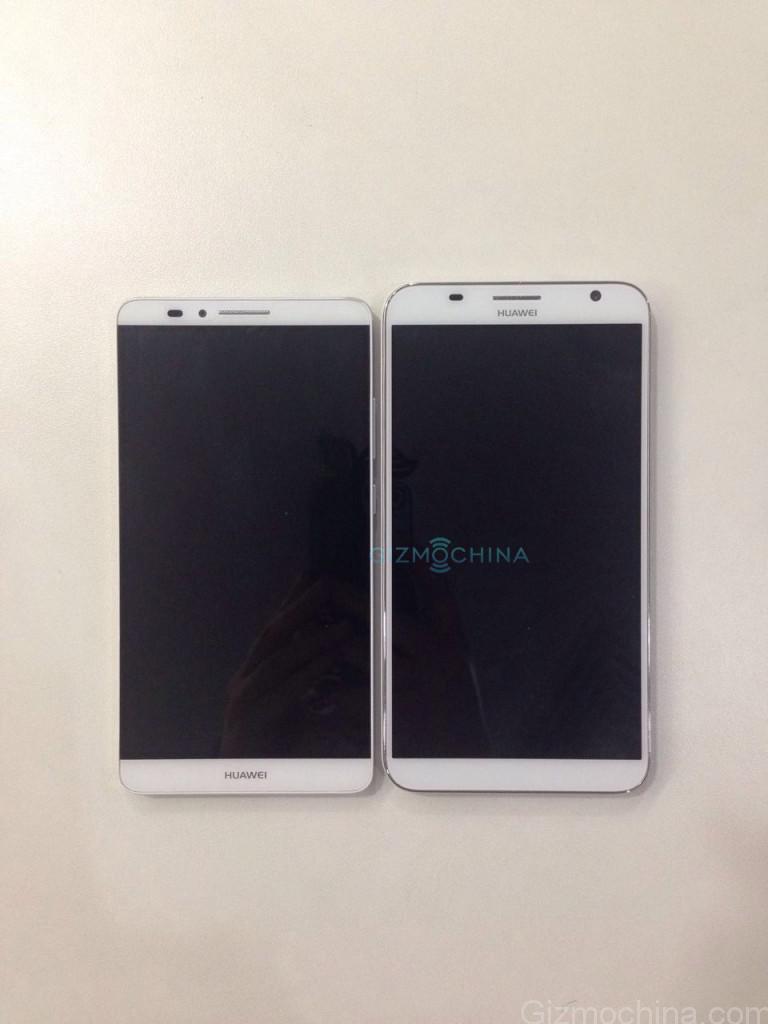 For the past few weeks, Huawei has regularly been making the headlines, thanks to the numerous Honor 6 Plus leaks. So, after the official Honor 6 Plus launch, we thought things might calm down a little. But today, a new leak has put Huawei back on the headlines. This time around, its a new device in the Ascend lineup of the company, which will most likely be called as the Huawei Ascend GX1.
At present, the Ascend Mate 7 is at the top of the lineup. This device is therefore expected to be placed below the flagship Mate 7. We have some exclusive set of images of the GX1 which were leaked earlier today by one of Huawei's employees. As you can see in the pictures, the upcoming phone has been conveniently compared with the Mate 7 to show us some of the similarities in both the models.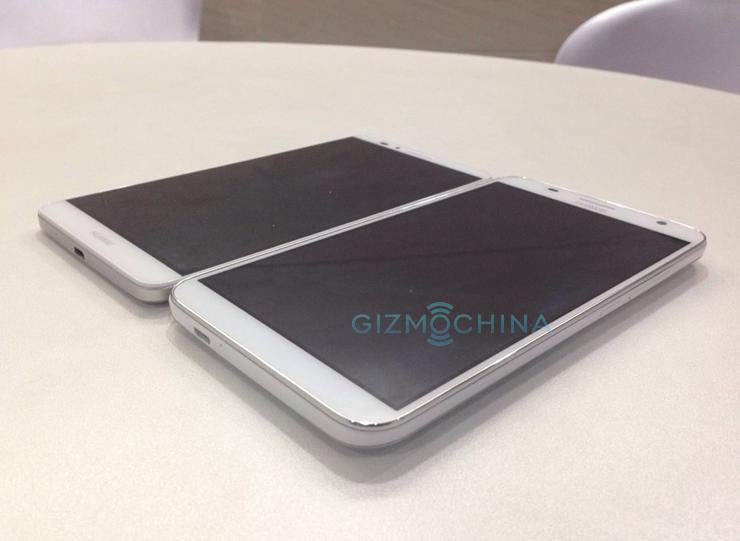 Judging from the size of the device in comparison to Mate 7, it looks like the GX1 has a 6-inch display too. But as you can see, the overall size is a bit bigger than the Mate 7. It's even a bit thicker, although it is said that the phone would feature a smaller 3,500 mAh battery. The Ascend Mate 7 had a much larger 4,100 mAh battery,  but it managed to stay thin at 7.9mm. Interestingly, the Huawei branding on this new device lies on top unlike the Mate 7  which had the branding at the bottom of the display. There is nothing at the bottom, which hints at on-screen buttons and the possibility of Android 5.0 Lollipop out of the box. The Huawei Ascend GX1 also features a slightly different design. The corners are more rounded and the bezels are thicker than that of the Ascend Mate 7.
We don't have much details about the technical specifications of the leaked device but it is said that the GX1 will support 4G LTE networks and will have a 3,500 mAh battery. It will be cheaper than the Ascend Mate 7  but we still don't know the approximate price.
This is the first time we are hearing about the GX1 but we are sure that we'll get more details about the device in the coming few weeks. Stay tuned for more exclusive updates.