"The best big-screen phone to date! And it's worth more than 5000 RMB!"—Yu Chengdong, August 26
On September 4, the Huawei Mate 7 was formally launched in Berlin, Germany (It was launched in China yesterday). Before its launch, Yu Chengdong said these words.
How could he be so confident? Let's look at the Mate 7's features: 6-inch screen, very high screen-to-body ratio, metal case, the new Emotion UI 3.0 OS, fingerprint recognition (the first Android phone to have such a feature)…
So, how does the Mate 7 fare? Here's our review.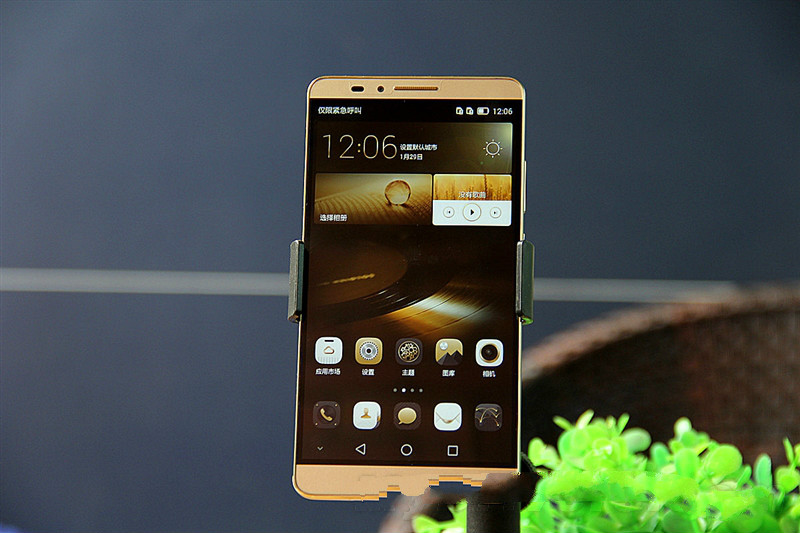 Besides the upgrades to the screen, many will also like the fact that the Huawei Mate 7 sports a metal case that covers 95% of the phone's body. Because it is a big-screen phone, it weighs 185g despite the fact that the metal use is aluminium alloy. Although it's a bit heavy, it's a bit lighter than other phones like it.
The version being reviewed is the green gold edition. Users can also buy a grey or white edition.
The Mate 7's upper frame is only 10.3mm. Without the screen panel, it would only be 8.9mm wide, which makes it stand out among other phones that are known to have a high screen-to-body ratio.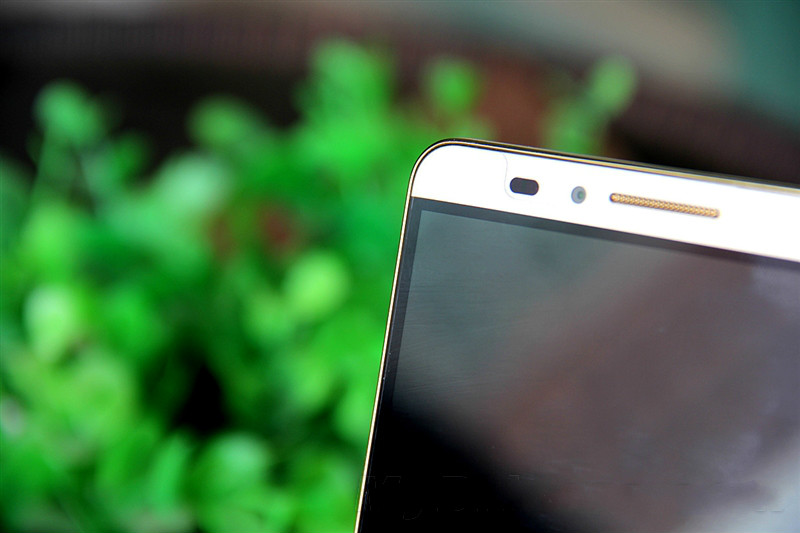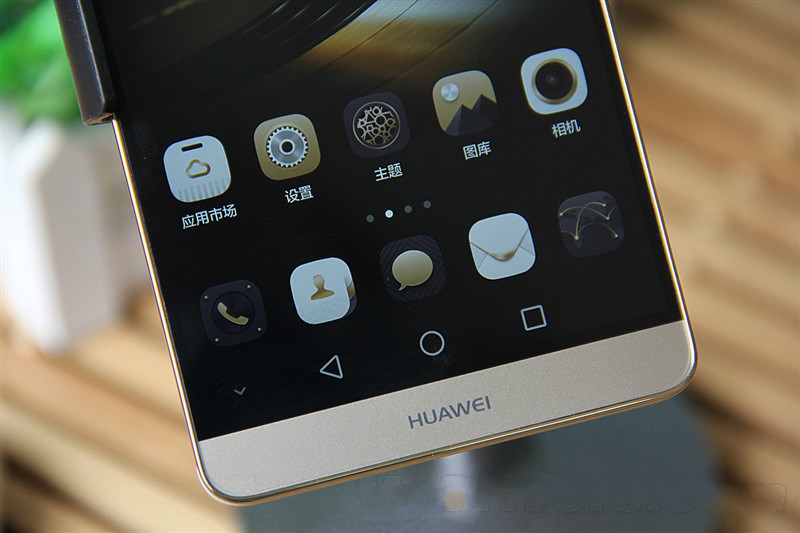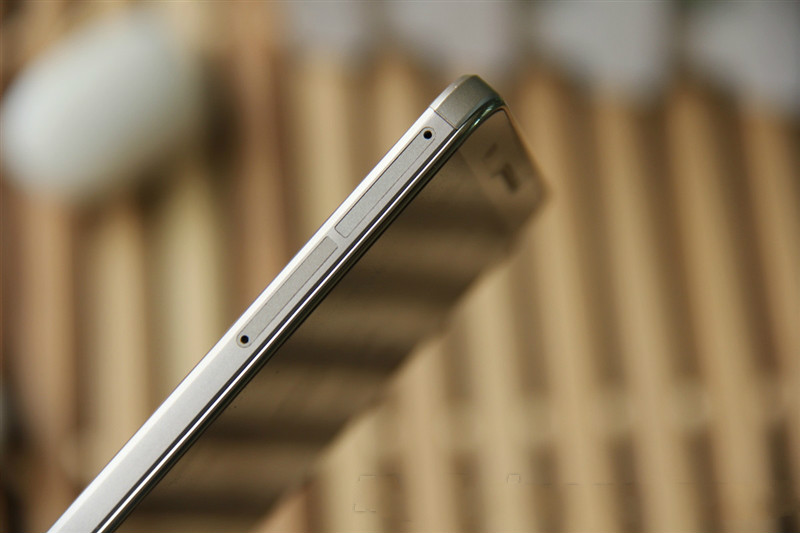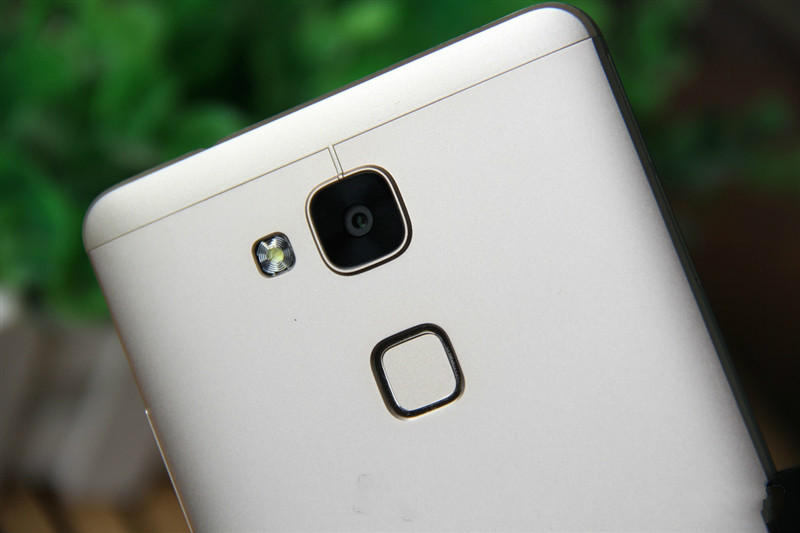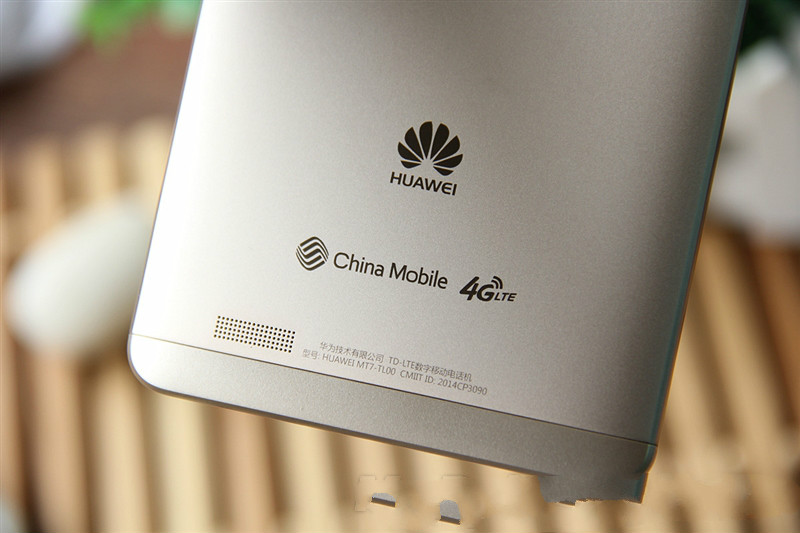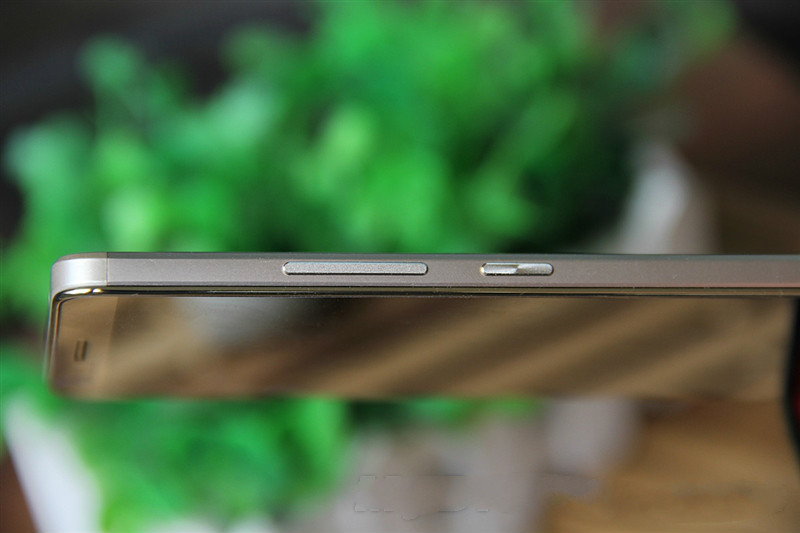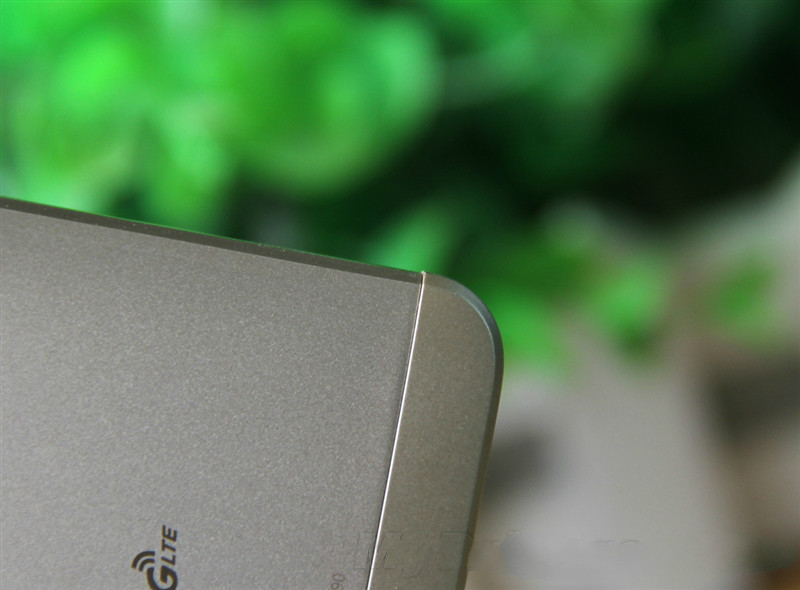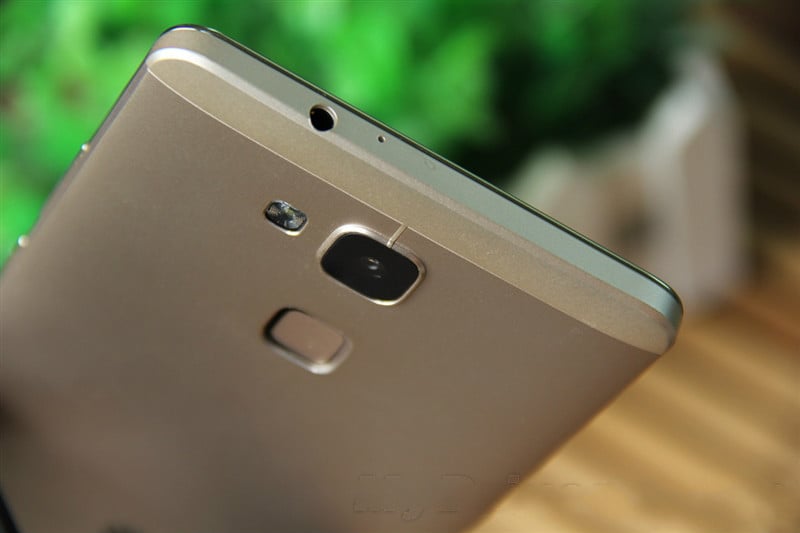 6-inch screen: Thin frame, high screen-to-body ratio
These days, more and more cellphone companies are producing thin cellphones with a very high screen-to-body ratio. With a thickness of 2.9mm and a screen-to-body ratio of over 83%, the Huawei Mate 7 is on par with the 5.7-inch Note 3. The resulting screen quality is excellent.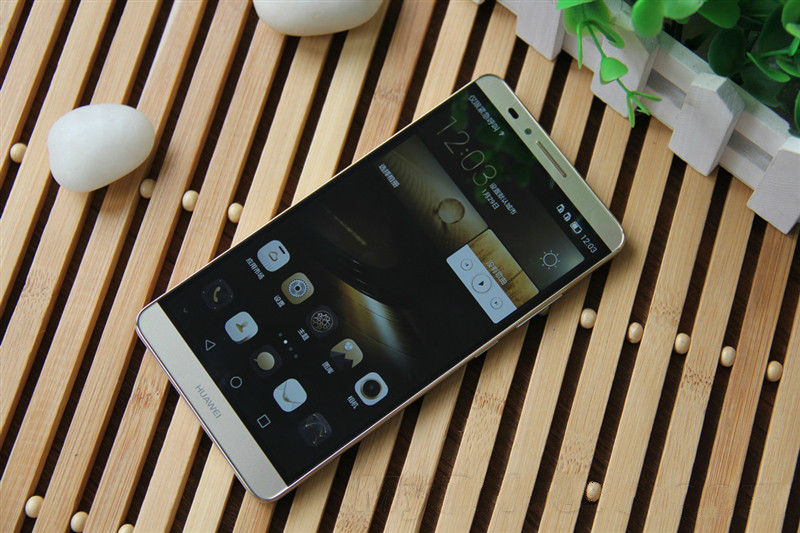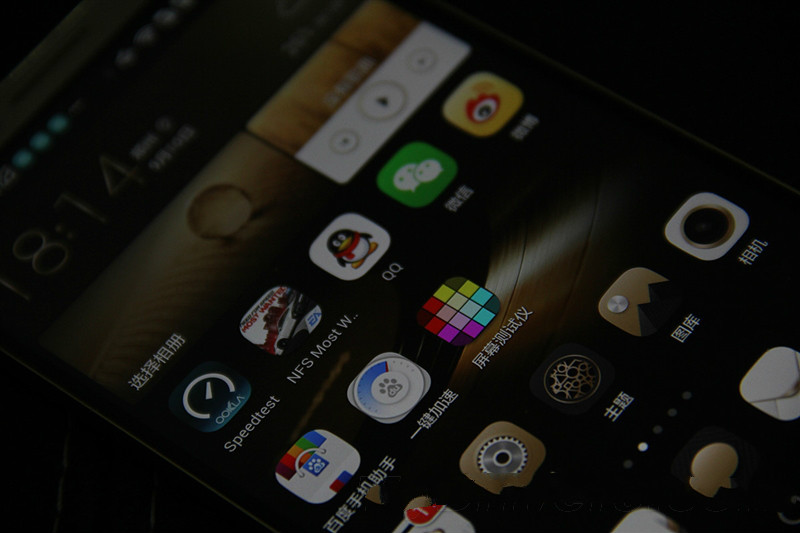 Huawei upgraded the resolution from 720p in the last generation to 1080p.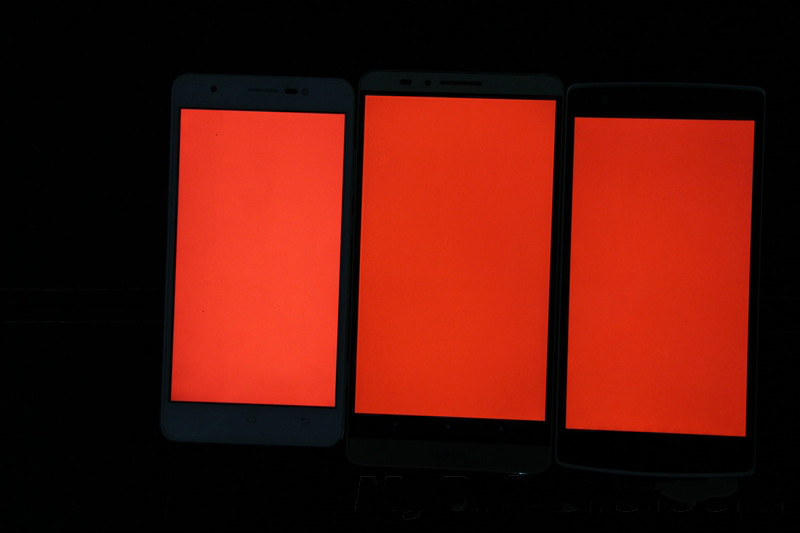 Left to right: Vivo Xshot, Mate 7, OnePlus One
Emotion UI 3.0
Huawei's new OS upgrade, the Emotion UI 3.0 is finally here. This system is based on the Android 4.4.2 and the Mate 7 is the first phone to use it.
Since the Huawei Mate 7 supports fingerprint recognition, users can unlock their phone by pressing their finger on the fingerprint scanner at the back. If it fails to recognize your fingerprint after three attempts, you can just type your password. After 6 attempts, you will have to wait for 30 seconds before trying again.
When you pull your finger down on a certain program and hold it, a new interface appears. Huawei calls it the "Lazy" mode. This allows you to look at the contents of most of the apps without accessing them. For example, if you pull down the dial page, you can see the "My information" table. When you pull down the photo gallery program, you'll immediately go to the camera interface. This way, you can take photos quickly.
Fingerprint scanner
The Huawei Mate 7's most notable feature is its fingerprint scanner. Users can lock/unlock the phone, take photos, and even make purchases using fingerprint recognition. It's good for security purposes as it can identify the user with his or her fingerprint. The Mate 7 is the first Android phone to have this feature and according to official reports, its recognition speed is faster than the iPhone S5's.
Kirin 925: Performance and endurance tests
 The difference between the Kirin 925 and the Kirin 920 is not great. It is still composed of four Cortex-A7 and four Cortex-A15. It's just that the main frequency has been increased from 1.7 GHz to 1.8 GHz. It also still uses the Mali-T628 MP4 GPU. As a result, the Kirin 925 only offers a slightly better performance than the 920.
The true strength of the Kirin 925 lies in its i3 sensor chip which is similar to the iPhone 5S' M& chip. It can collect all data from the phone's sensors and save more power.
It scored 42274 points in the Antutu 5.0 benchmark test.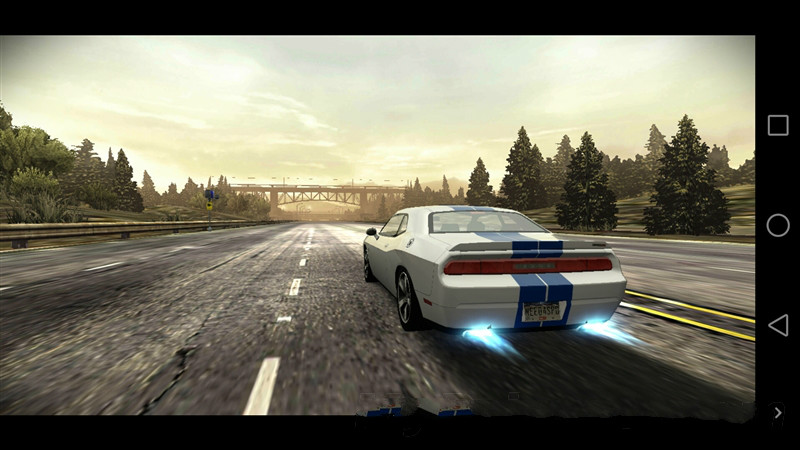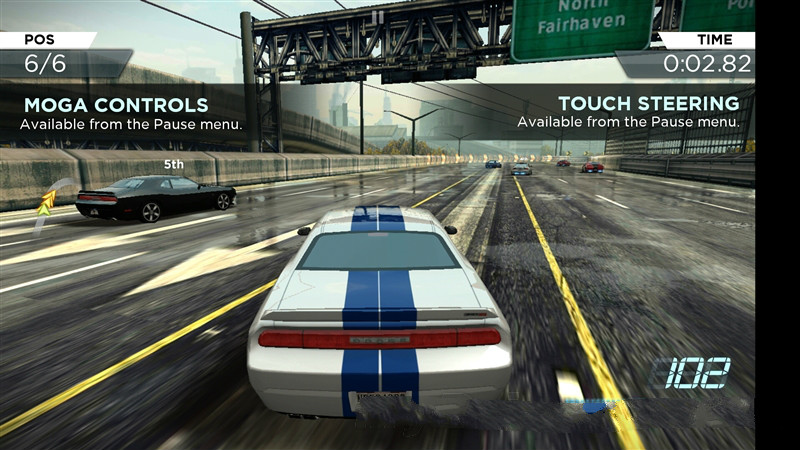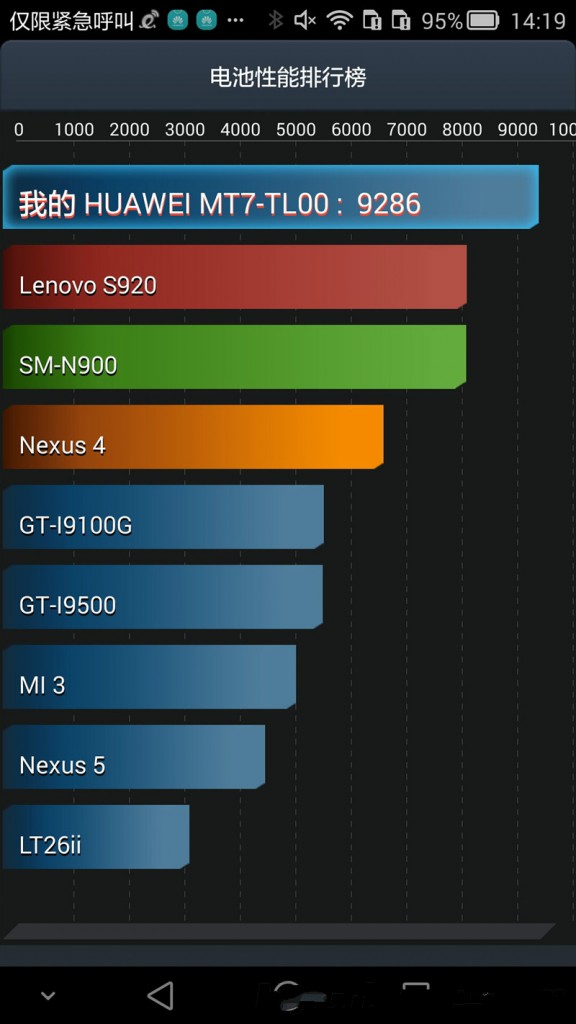 As for endurance, the Mate 7 has a 4100 mAh battery. After playing a video for 30 minutes, the power only decreases by 4%, which means that users can watch a 12 hour video or about 18 episodes of a TV series. By the end of the day, there is still 44% left in the battery. This phone's endurance is pretty good.
Internet
There are editions for China Mobile, China Unicom, and China Telecom, all of which are 4G-supported (the Telecom edition has a baseband). There is also a open-channel edition. This version is granted access by the Kirin 925's baseband to networks like TDD-LTE, FDD-LTE, TD-SCDMA, WCDMA, and GSM.
The China Mobile version, at most, has a transmission speed of 300 mbps. It also has a downstream spead of 12.25 Mbps and upstream speed of 5.29MBps, which are equal to download speeds of 1.5Mb/s and 660KB/s.
Camera has translation program
The Mate 7 sports a 13mp camera with Sony BSI 4. It also has a f/2.0 aperture and 28mm wide-angle 5mp lens. One feature lets the camera focus after taking the photo. It also has a translator program that translates any text that the camera points to.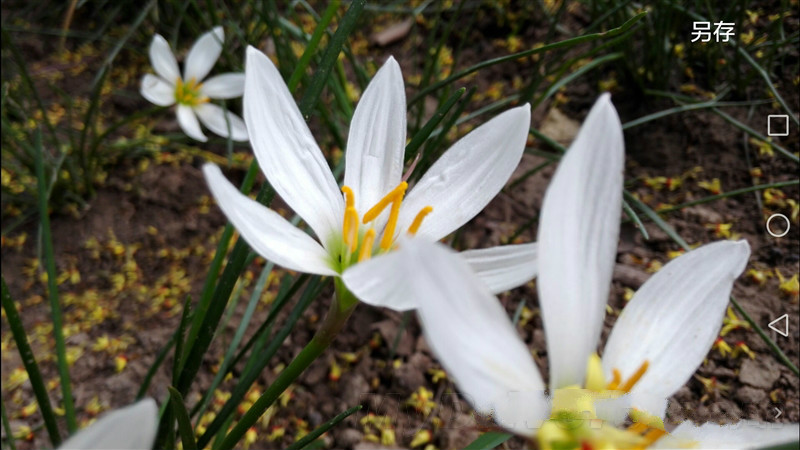 The following were photos taken using the Huawei Mate 7: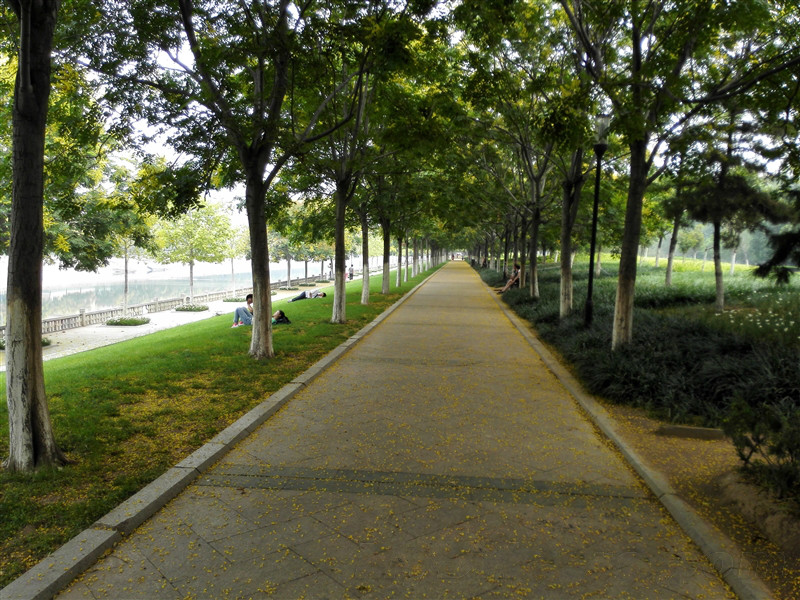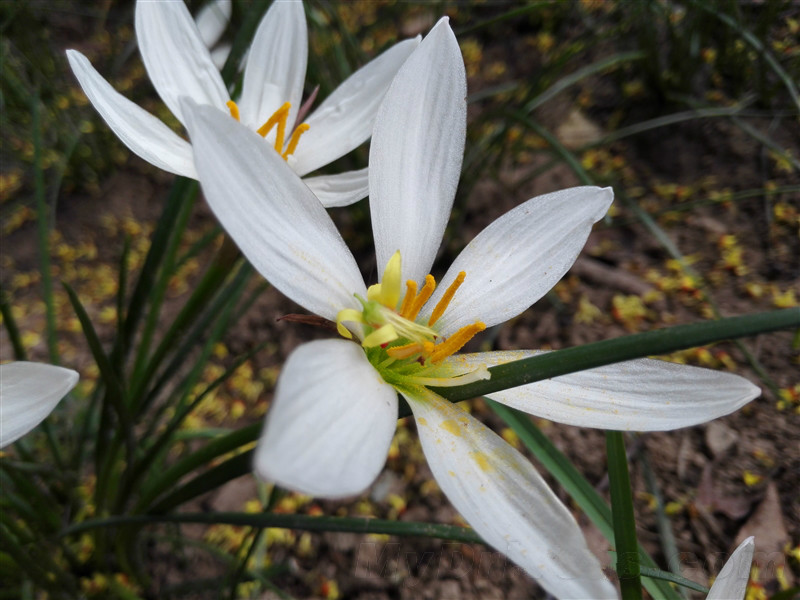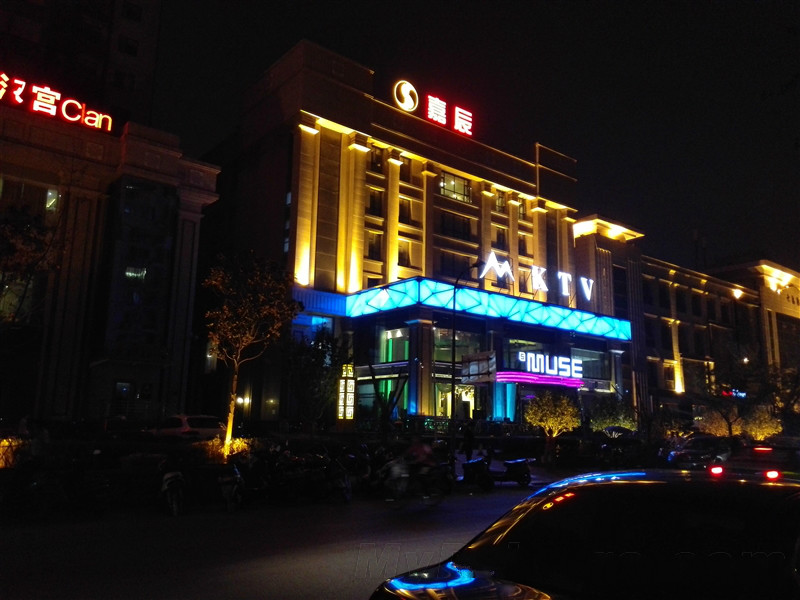 Overall, the Huawei Mate 7 is a versatile phone with its metal case, 6-inch screen, Emotion UI 3.0, fingerprint scanner, and 4G internet connection.
Buy Huawei Ascend Mate 7 at here: Oppomart.com