Possible Photos and details about Xiaomi Mi 4s Leak
While so many manufacturers are releasing new devices, the competition in China gets more and more intense. In the past few months manufacturers like Meizu, Huawei, Oppo released their respective flagship devices and they managed to change some market trends. Also, the competitors try to occupy the budget devices department as well as some companies like Meizu is expected to release a new Blue Charm budget phones line during the conference today. The Xiaomi, the biggest manufacturer in China may have felt the growing competition level and it may be preparing some new devices.
Therefore, the company is expected to have their own event on January 15th and launch even more than one product.
First, Xiaomi is said to release previously the second generation Red Rice device, which was already spotted in TENNA (Chinese communications office, equivalent to the FCC in the U.S.). The device's description provided that it will have 4.7 inches 720p screen, it will be equipped with Snapdragon 410 MSM8916 64bit quad-core 1.2GHz processor, 1GB of memory, 8GB of storage,  8mp camera on the back and 2mp shooter on the front, 2200mAh battery.
Right now we have some more interesting news. The previously leaked possible Xiaomi Mi5 right now is referred to the new name – Xiaomi Mi4s.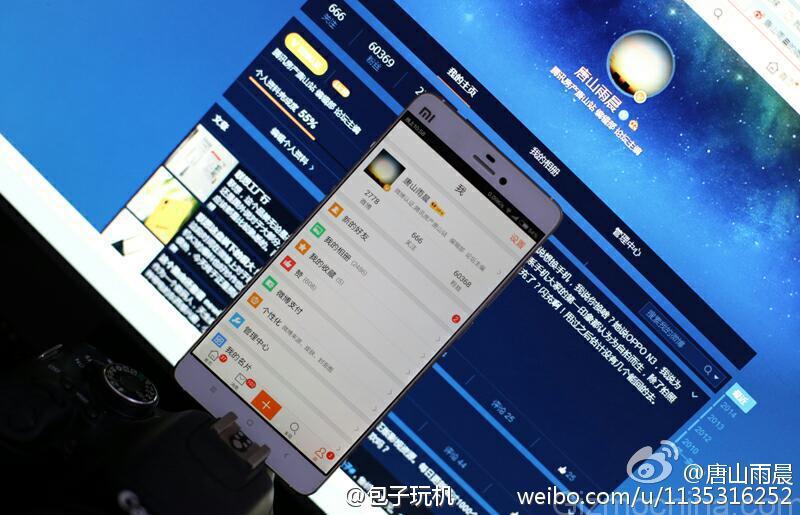 As you can see from the above picture, the device spots near bezel less design, which seems to be a trend, brought by the Meizu. What is more, this exposure of the possible Xiaomi Mi 4s is characterised to have 5.7-inch screen (other sources claim that it may spot a more compact – 5.5 inches screen), which will be covered by the sapphire glass and spot a 2k resolution (packed in a 2.5D screen), Snapdragon 805 chip (other sources claim 810 version), will have a higher megapixel camera, will be running MIUI based on Android5.0 and it may have a support for fingerprint recognition.
All in all, as usual to the Xiaomi, it will be a heck of a device and it will be ready to shake up the market very seriously. We think that device will be a success again as it will have the latest and greatest hardware possible at the bargain price.