Alleged pictures of Xiaomi MiPad 2 reveal a 1.8GHz Intel chipset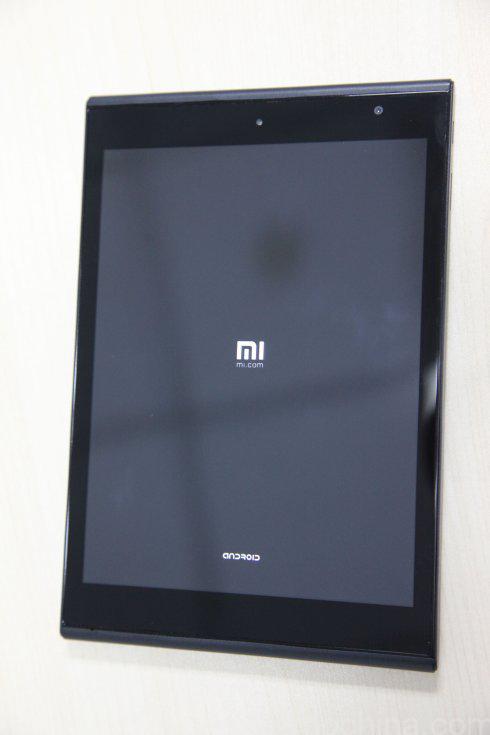 Xiaomi has quickly jumped up to become the fourth largest smartphone manufacturer recently. While the company's smartphones have always been a hot topic of conversation, this time around, it is the next generation of the less known Xiaomi MiPad that was spotted in pictures.
Some images claiming to be the next Xiaomi MiPad 2 was recently spotted on Weibo and reveals some interesting specs about the upcoming Xiaomi device.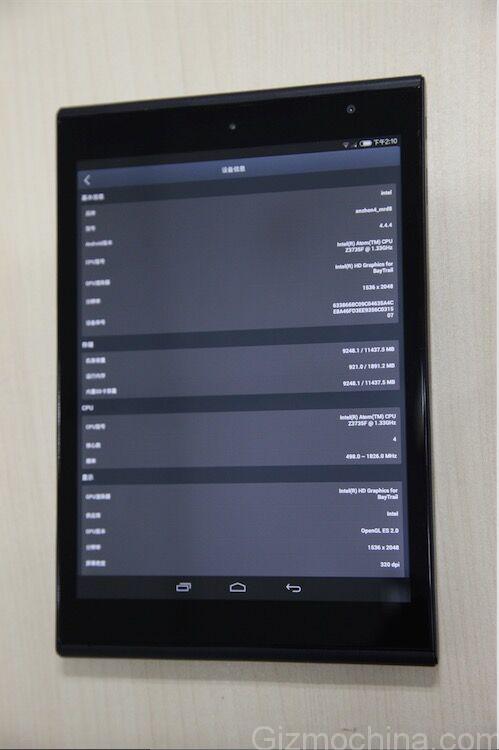 First of all, the device looks a bit different than the existing Xiaomi MiPad. But the source claims that it has a same 7.9-inch retina display as the current generation. Moreover, the RAM stays at 2GB and there is 16GB internal storage. From the pictures, it looks like the device is running on MIUI built upon the Android 4.4.4 KitKat platform.
Coming to the interesting part, it is said that the device will have an Intel chipset clocked at an impressive 1.8GHz instead on NVIDIA's Tegra K1. This wouldn't be surprising given that Xiaomi was in talks with Intel for supplying SoCs for its current generation tablet. But later the company decided to go with NVIDIA. Another reason for this change could be Intel's recent efforts to get deep into the portable devices market. The company has shown great interest in supplying chips for phones and wearables, so Xiaomi's recent popularity might have convinced them to strike a deal.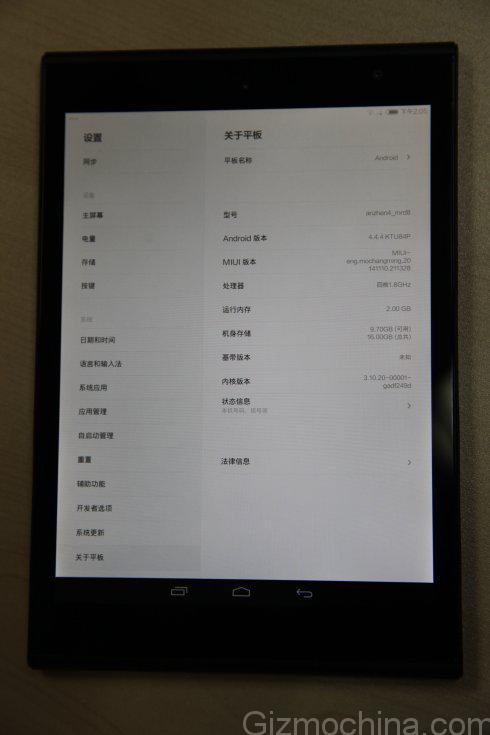 Unfortunately, the pictures could be fake too. There is no Mi branding on top of the leaked tablet and the overall design too is different than the current generation MiPad. Apart from MIUI, there's no concrete evidence to prove that this is the upcoming Xiaomi MiPad 2 tablet. So, make sure you take this news with a pinch of salt.
If the device is indeed coming soon, we expect more leaks in the next few weeks, which hopefully will be more convincing. So, make sure you stay tuned to the websites for the latest updates.
[Source:
Weibo
]