ZTE Blade S6 Leaked and Gets Listed on Online stores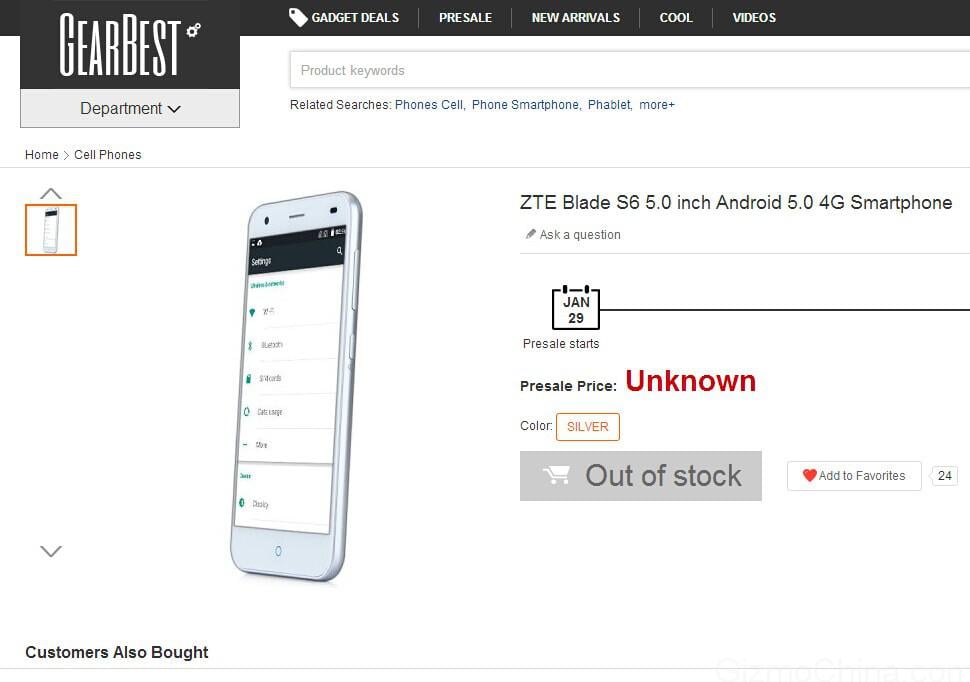 We had seen ZTE's new phone ZTE Q7 gets listed on TENAA at the start of December, and at that time, we had no idea when this "iPhone 6 clone" was going to be released in the market. But today I saw this ZTE Blade S6 Gets Listed On Online stores, and it looked similar to the ZTE Q7 on TENAA. And the title said "ZTE Blade S6 5.0 inch Android 5.0 4G Smartphone", could it have a 5 inch display, LTE connectivity and Android 5.0? This is totally different than the specifications of ZTE Q7 on TENAA. So, it could be a new phone from ZTE for International market.
And from the site we can see this ZTE Blade S6 can be pre-ordered from January 29. If that Online store becomes ZTE's official distributor this time, how can they make people to pre-order it before ZTE released the product? So this  ZTE Q7 will be released  before January 29?
And also We got 2 hands on pictures from the same account that leaked the renders for Mi5.
The phone seemed to have a 5 inch  2D glass screen  and the metal body design makes it like a topper of midrange phones. It could be a killer to many mid-range phones if it really has Android 5.0.
That being said, this handset looks almost identical to the ZTE Q7. It looks so similar, that it could be the International edition of the ZTE Q7. I don't know what to think of this to be honest, these specs look rather solid and considering if this is supposed to be really affordable, I believe it would sell well. So how much will this iPhone 6 look alike Android 5.0 device will be priced for International market? Let us know what you think.
COPY COUPON: CBIQPHI8
COUPON PRICE + SHIPPING FEES = TOTAL PRICE = $245.80
Source:
twitter